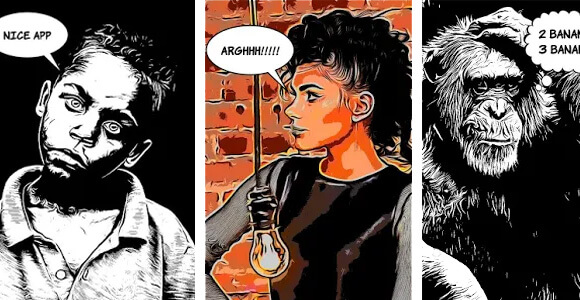 I have always had a thing for comic strips and drawings, so I was very excited while working on "Comika – Тurn your photos into comic strips and cartoons." Just like we do with every app description we write, I had to test the app and really enjoyed it.
It's simple and easy to use!
The first time I opened the app, I already knew that it was going to be really easy to use and understand. You can tell by the home screen: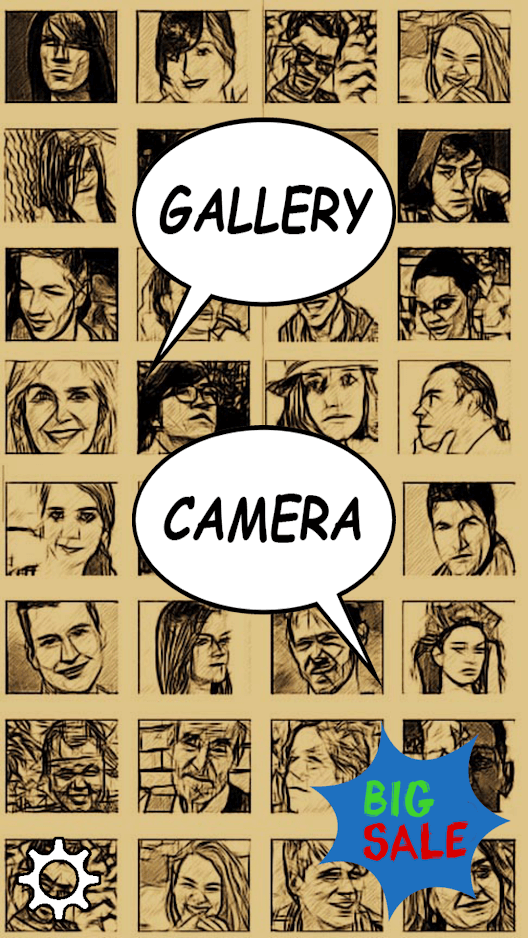 As you can see, you have just a few options and this nice background that sets the right mood. I instantly loved it. It's obvious that you can browse your gallery or take a new picture with your phone camera. I'll get back on this later.
What intrigued me was the "Big Sale" button. It's totally understandable when free apps have options to buy some extras for an even better experience but usually, this annoys me. It says free, after all.
Well, not this time. When I clicked on Big Sale, this next screen appeared, and I heard myself giggle.
About the app experience
I went to my gallery, picked a picture and saw that I had two options – make into a cartoon or make it into a comic strip. The main difference is that the comic strip one is black and white. Everything else is the same. You can add speech balloons, play around with the colors, saturation, contrast, etc.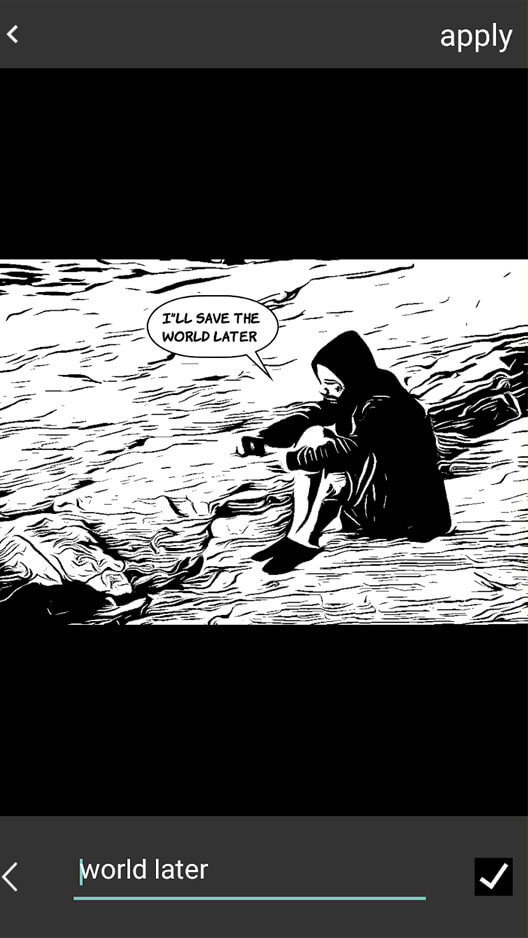 It's so easy that even a kid can use it, and it does the job so good that an adult can have fun with it.
Let's wrap
I like Comika for its simple design that provides great UX and it does what it says it does great. For those who are looking for more options, there is always the "Big Sale" field which is not really that much of a sale but it does offer a few extra options for a few extra dollars. The greatest thing about the "Big Spender Club" is that it's not aggressively promoted and it doesn't interrupt your experience with silly promotional offers.
Feel free to check out the app and share your comments and thoughts about it. You can either do that in the comment section below or you can go directly into the app's listing and leave a review in there.