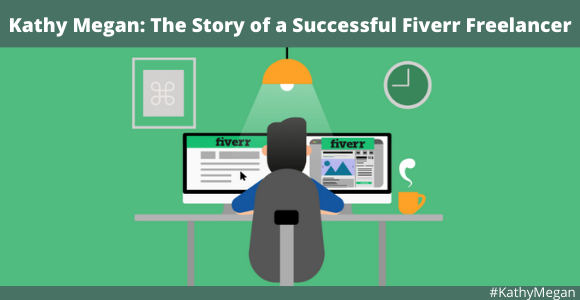 Some time ago, I wrote a blog titled "Enough With the Freelancers!" I believe I made some pretty solid arguments about why hiring an agency is better than hiring a freelancer when it comes to content writing services.
However,
I am working in a content agency, it was my job to point out the benefits of hiring one at the time. Today, my job is to do quite the opposite. Today, I will tell you the story of a freelance content writer from Rwanda and why sometimes you may be better off hiring a freelancer.
Meet Kathy Megan
Kathy is a young content writer from Rwanda but despite her young look, she has proved to be experienced and knowledgeable in content creation and SEO. The first time I met her was when she got in touch with 411Writers for a consultation.
She was really professional and the consultation itself felt like a chat between friends rather than an official business meeting. It was the first time I was consulting a fellow content writer and at first, I thought she was just researching the competition. And it turned out she was really doing it!
There is nothing wrong with that and this is the best way to do it! Kathy, however, shared that she is now focusing on part-time jobs and is currently concentrating her efforts on Fiverr gigs.
This is where things got interesting for me.
She did not only research her direct competitors (the other Fiverr accounts) but she got in touch with a content writing agency with 40+ in-house writers.
Here at 411Writers, we like to make every customer feel special by providing a personalized approach. One of our motos is "Personalized Approach Meets Corporate Standards". What I love about Kathy is that she follows the same motto.
The question is — can she provide?
I believe she can. Kathy started her own business and has over 5 years of experience providing content writing services. What's really unique about Kathy is that after a couple of years of managing a full-service business, she started missing writing herself.
This is why she started working on Fiverr solely. And if bulk orders are coming, she can easily outsource them with her own content writing company.
This is what fascinated me about Kathy Megan – a passionate content writer that loves her job!
Check out Kathy Megan on Fiverr now!