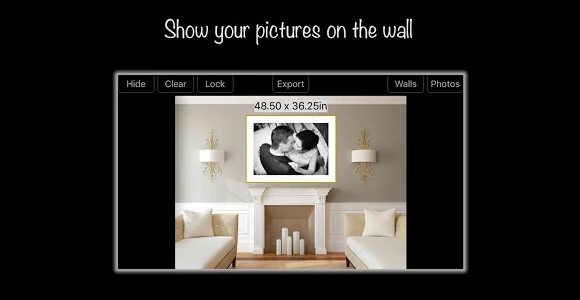 WallPicture is the kind of app that you'll either use a lot or not at all. If you are a designer, artist or photographer, you should really give it a try. How do I know? Even though I'm just a writer, I can appreciate the need for such apps. Also, a few of my friends are great artists and photographers – I showed them the app, and they approved it.
So, what does WallPicture do?
It basically shows you how a certain photograph/work of art looks like on a wall. There are dozens of default interiors built-in the app, but you can also create your own walls by taking a picture of an interior you like.
After choosing the wall, you can now upload a picture, frame it, and even choose mat color. The size of the frame and mate are flexible. You can resize the picture, put it whenever you want, and the shadow effect creates a really realistic look. Here's a screenshot with a drawing a friend of mine did some time ago.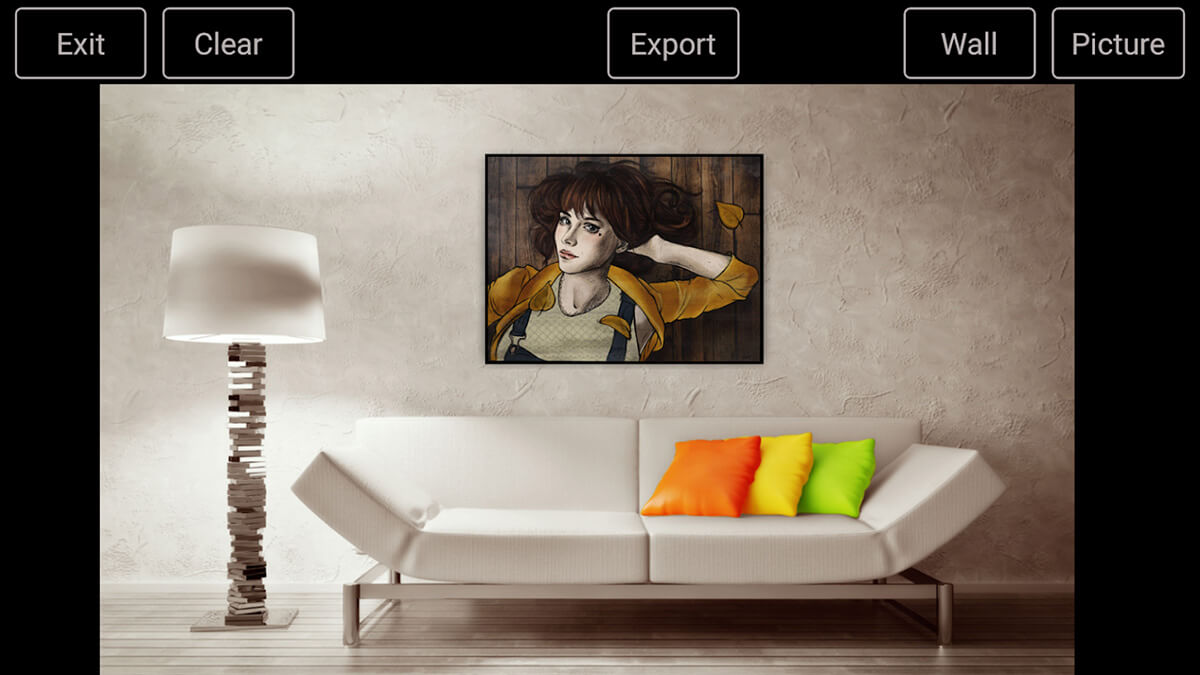 Looks neat, doesn't it?
And here's another shot of me at the magnificent's Horseshoe Band Sunset in Arizona.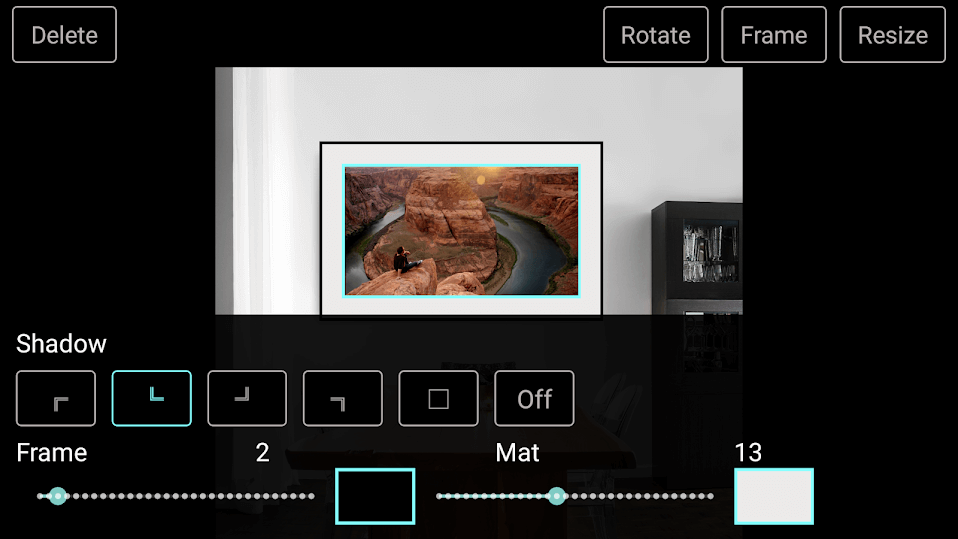 I'm pushing the limits of the mat size, but this is just an example of how crazy you can go with the mat and frame options.
Why is it so great?
Not only is it really easy to navigate, but this app is the best way to promote your art. Also, if you are just a consumer wondering how a certain picture will look in your room, WallPicture will show you.
Not sure if you are going to use the app?
There is a lite version of the app with limited options but good enough to pick one of the built-in room designs and upload your own photo to use as a picture. The full version comes with many features that are not really mandatory.
Another great thing about this app is that the creators have this 30-day money back guarantee. Even if you purchased the full version and you are not satisfied with it after a month of testing, you can get your money back.
Try it out, and see what I'm talking about.