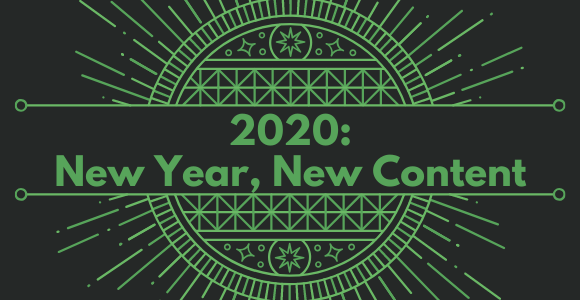 The year is coming to a close. Many businesses are trying to get back into the swing of things again after the holidays, and there are bigger things to worry about in the new decade – new content.
2019 is gone, which leaves the question, "What is going to change in 2020?"
Many are wondering and seeking ways to spruce up their websites, whether with the help of a content writing agency or even business consultants.
Let's go over what is likely to change in terms of content, content writing, and content marketing in 2020!
Content Will Always Be King
But, not just any type of content
Yes, we all should know by now that content is king. However, it is not regular old content about which we should be thinking. Instead, it is the content that is tied to our marketing strategies and helps with our conversion rates. It's also the messages within the content that help make our potential clients/customers interested in what we are offering.
That is what makes up content marketing and what sets businesses apart from each other.
You have to think about being and staying creative, having well-written content – articles and web pages that are both search engine friendly as well as boost authority, all while keeping up with the rules and regulations.
Content was king in 2019; it will most definitely stay that way in 2020 and, most probably, for the rest of the decade.
Target, Target, Target
Content that is consumer-first
With any content, the consumer's needs should always be put above the sales message that you want to get across.
As proved to be true in previous years, building trust with your audience starts by offering help, guidance, information, as well as entertainment without there being a catch. Providing content needed by your audience is also what will help you get ranked higher with Google.
All these work and will continue to do so in 2020.
Don't know what your audience needs? Do your research!
E-A-T
Expertise, Authoritativeness, Trustworthiness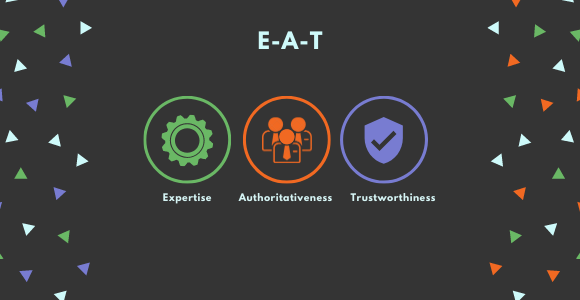 Chances are that your content writing agency is already paying attention to your website's E-A-T when creating your web pages, blogs, and more. However, it is crucial to read, understand, and stay on top of your E-A-T.
Your E-A-T is largely discussed in Google's Quality Raters' Guidelines, which explain what Google wants to see on a website in terms of quality.
Since we don't have full control over how our website ranks, it is best for us to learn how it is rated and ranked to improve its performance in the search.
Improve your E-A-T by:
Having other authoritative websites mention or link to your website
Providing expert, authoritative, and trustworthy information on your website
Link to other authoritative websites within your website content
Regularly update your website and content with accurate, relevant, as well as current information
E-A-T is going to get bigger in 2020, so getting a headstart now can put you ahead of the competition.
Video Content Will Grow in Popularity
YouTube and other visual outlets
Gaining popularity toward the end of 2018, video content is on the rise, and it doesn't seem like it will fall anytime soon.
A HubSpot survey found that 56% of 25-34-year-olds and 54% of 35-44-year-olds are interested to see an increase in video content from their favorite brands.
Many are less interested in branded emails as they find themselves paying more attention to video content.
To not get left in the dust, businesses and entrepreneurs have to work together with their content writing agency to develop video content that appeals to their audiences. Successfully engaging your audience in your videos through storytelling can help you along the way.
Content in a New Decade
The future is now
We have seen some marketing failures in 2019, and we want to avoid those in the new year. In 2020, the goal is to push the boundaries of content marketing and make the most of your business.
You don't necessarily have to change, but a little bit of a tweak or an improvement here and there can go a long way.
With your content writing agency, aim for super-targeted content that follows the E-A-T criteria and is visually appealing to your audience.
Are you excited to see what 2020 has in store for your business and content marketing as a whole?