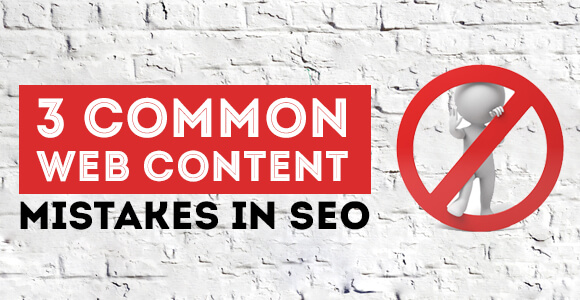 Content marketing is growing year after year, many call themselves content writers, and probably, they have every right to do so. I started out as a website content writer myself, and I had no idea I would be doing this for so many years. Anyway, this is a story for another time, my point here is that I don't judge.
Whether you are a website content writer enthusiast, a copywriting professional, or your business needs content provided by a third party and you just want to check if your money is well spent, I will introduce to you the most common mistakes I've come across during the years.
#1. Not Enough Proper Content
I'm not saying "the more, the better." Yes, some research shows that the length of a page plays a role in ranking, but there are plenty of short pages that are ranked just fine. What's more important than increasing the word count on every page (killing creativity) is to have an equal amount of written content for all the stages of the customer's journey. This should be part of your initial content creation strategy meaning that you should have a clear picture in your mind of how much content you can produce for each stage of your marketing campaign. Here's my breakdown of these stages:
Promotion & purchase information
This is not the first time I talk against aggressive promotion, and it probably won't be the last. Just stating that your product/service is the best on the market is definitely the most common content writing mistake I see.
Service/product descriptions
Of course, you can tell why your service/product is the best, and a detailed product description will do a much better job than if you just state it. Also, I advise you to avoid words such as "best," it just doesn't sound professional in most of the cases.
Blog posts, success stories, newsletters, etc.
These are different types of articles under the same umbrella, but they all matter and can contribute to the success of your content creation strategy.
#2. Тoo Much Terminology
It is really common for great companies to get lost in jargon. Also, a lot of Website Content writers believe they seem more professional when using heavily ornamented language. You can be the king of the industry, but think about how many of your customers just don't have the knowledge or are just not used to reading articles full of jargon, specific terminology, etc. Keeping your text simple, combined with using the right amount of terminology might be a challenge, but really, read your content and think as somebody that has no idea about your business.
#3. Unclear Call to Actions
When selling products/services, it's important that every page of your website has the same goal, and namely, getting in touch with you. The second your content loads and your reader sees what's on the page, they should know how to contact you and what they will get from that. Transform your readers into your clients.
Ask yourself: "What is it that my potential customer wants to do on my page next?" Don't be modest, you want them to buy like it's the end of the world. Get creative, and make sure you have a call to action on every page.
And, as we believe in leading by example, here is a call to action that is clear: When in doubt that you can create website content free of errors, turn to talented content writers who can do it for you. You'll find us at 411Writers!