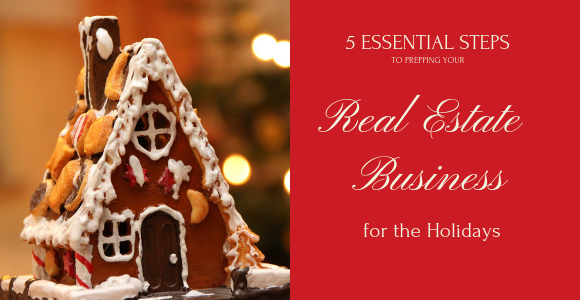 Are you starting to smell the scent of pine, cinnamon, oranges with cloves, or firewood? How about that new Starbucks cup design? Have you noticed the colder weather? (If you live somewhere warm – you may consider yourself lucky but there are people – like me – who love the snowy and cold weather!) Anyways, these are all indications that the holiday season is approaching – and it'll come and go faster than you think! Now what does this mean for the real estate business? Generally, during this time you may see a decline in sales, listings, clients, and leads. However, this is nothing to worry about because I have some steps that you and your website content writers can utilize to ensure you don't miss a beat (or holiday jingle).
#1. Create a Holiday Calendar
It's important to know what's coming up next
You are already overwhelmed with things to do so, start by making a schedule of what holidays are coming up – there might be more than you think. Chances are that from Thanksgiving until January 1st, your holiday calendar may be full. By knowing which holiday is coming up, you can tailor your market strategies or even your target audience. Creating relevant blog posts or marketing campaigns can definitely help you get those leads that you are looking for – even during the slower months.
#2. Send Holiday Cards
A little investment can go a long way – give it a try!
Holiday cards can be delivered by mail or if you want to save some money, you can place them on local bulletin boards in neighborhoods or community centers where you do business and where advertising is free – stay away from mailboxes as it is illegal to place unstamped flyers there.
This is your chance to get creative and show your potential, previous, and existing clients you are active in the real estate industry even during the holiday season. If you have a large email list, you can consider sending e-cards! The messages on these cards can be developed on your own or by website content writers so that you can rest assured that it is taken care of.
#3. Update Your Website Content
Most of your online leads are coming from your website. Keep the content and CTA fresh
No, you don't have to create custom "holiday content" just for this season, but you should make sure that your website is not old. Having updated or "fresh" website content can not only help your leads but it also helps with the optimization. The CTAs (call-to-action) are what capture your audience and get them interested in what you have to offer. Your landing pages, home, about us, even your blogs should have a CTA!
#4. Home Decorations
Help show a home's potential
What a lot of people don't realize – some may be your clients – is that holiday decorations can help get a property sold faster! If you have clients who are selling their properties, you may want to inform them that decorating can be a good thing. They make a home look better, more appealing, warm, and it can also help create a vision for potential buyers of how it would look with their own decorations – after they purchase it.
Decorations are not a bad idea but don't go overboard as it may hurt the sale. Too much may be a bit overwhelming. It is also important to stay as neutral as possible in order to draw away from potential buyers who don't have the same beliefs. For instance, if you want to decorate but don't want to put up a Christmas tree, you can always opt-in for the decorative white lights around the exterior of the house.
#5. Plan for the New Year
It is never too-early for goal setting! A new year may mean new ideas, new business strategy, a list of new blog topics for your website content writers to touch on, or maybe even updating your contact lists/sphere of influence. Get everything ready to hit the ground running once the new year rolls in because the market will speed back up before you know it.
Conclusion
You can't make someone buy or sell a home, but you can help with the process. The thing is, you need to have clients that want your help. During the holiday season, not many people are thinking about buying or selling their homes so it is important to inform them on why it is a good time to do so or create a relationship with them. This way, they can use your services in the future. There are people who are constantly looking for a realtor no matter what time of the year it is and content writers can definitely help you find them through online strategies. These are all based on the content of your website. Make sure that you are prepped for the holidays and the winter real estate market. Tell me some of your strategies in the comments!