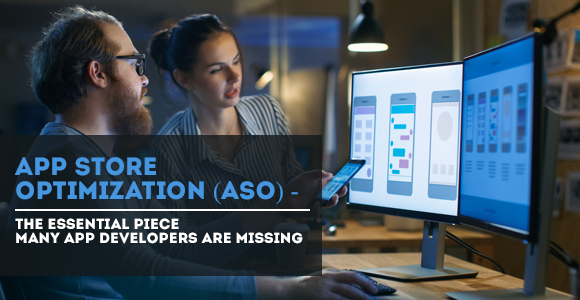 Have you checked my previous blog about the importance of ASO? Here's just a quick recap:
ASO is the process of improving the visibility of apps in their app stores
ASO services are not that popular on the online market
ASO is beneficial for brand awareness, better audience engagement, and not just for increasing of downloads
In today's post, I'll give more detailed information about how ASO works, some tips and tricks for a better optimization, and how I understood the importance of the ASO piece in the whole mobile app marketing puzzle.
The moment I realized I should look more into ASO…
… I was road tripping in Europe.
It happened somewhere in the Czech Republic. Long story short, my friends and I ended up in Hungary and we were looking to rent a cheap car. We were advised to get an LPG car, and so we did. Everything went great until we arrived in Prague and needed to refill the tank. 3 out of 4 gas stations didn't have LP gas. A friend of mine pulled out his phone and looked for "LPG stations in Prague" or something like that when it hit me…
That was a direct search in Google's Play Store.
By this time I'd known a thing or two about ASO but never really had experience with it or thought it was a major thing. After the big moment, I asked my friend if he always used the Play store search, especially when he was not looking for a specific app. He said he does that every time.
ASO is the largest discovery channel available to every app.
During the trip, I had lots of beer, but also continued to look for more and more information about ASO. While enjoying the finest Czech beer I was reading everything I could find about ASO and App Store Marketing. I wanted to get to the very bottom of it. Once I got back, I started testing what I learned and below, I'll give you all the information you need.
Breaking down the ASO components
Title – You need to include a keyword in the title but not just any keyword. You need to use the one with the heaviest search traffic. Do the research, think twice, and just do it. Make sure you come up with something you won't change in the future as you should never forget the word of mouth factor. Changing the title can make it difficult for the word to spread and you'll lose downloads even though you're doing a great job with the rest of the ASO.
Keywords – If you have SEO experience, you should know how important keywords are. Unlike the title, keywords can be changed and modified in the future and require regular optimization.
The number of downloads – This is an important component of the ASO mechanics. Keeping track of the numbers is a must in every marketing strategy. What's not great about this component is that you don't have full control over it.
Ratings and reviews – Another difficult to control component, but if your app is doing what it says it does and is visible enough so far, positive reviews and ratings are to be expected. As a result, the number of downloads will increase.
Developers need to constantly track their data but also keep track of their competitors' data as well. The number of published apps is increasing by the day, and the constant stream of new reviews, ratings, and downloads can affect your search rankings. Now that we covered the most important factors, let's talk about how to improve them.
Tips and tricks for better ASO
An attention-grabbing title with the right keyword is the way to start
Having a keyword in your title can improve your rating for that keyword by an average of 10%. This means you should include the most relevant keyword in your title, no matter how difficult it might be. As a writer myself, I know how restrictive difficult keywords can be, especially in a title, and this is why I think the marketing field needs more ASO services offered by experienced professionals.
Constantly tracking your own keywords keeps you in the game for the long run
Yes, this takes time and effort, but it pays off. There are app store analytics tools ready to help publishers keep track of statistics but also help with choosing better keywords, offer keyword analysis, and even get updates on your competitors.
More inbound ASO marketing strategies
Once you have everything figured out when it comes to titles and keywords, there is much more to be done about marketing your brand and app. Improving your app store description, selecting better images, strong social media presence, regular app updates, and the list goes on. What's important is to keep your users satisfied. User ratings definitely affect ranking. This just confirms the essential need for more professional ASO services, and people should be aware of that.
I hope this article was helpful for both app developers and SEO specialists looking for a way to expand their business. People need to understand that picking keywords and writing descriptions at the last minute, during the submission process, is not proper ASO.
We need more ASO services, and there is definitely a market for such services. What do you think? Have you tried contacting ASO service providers? Let me know in the comments below.