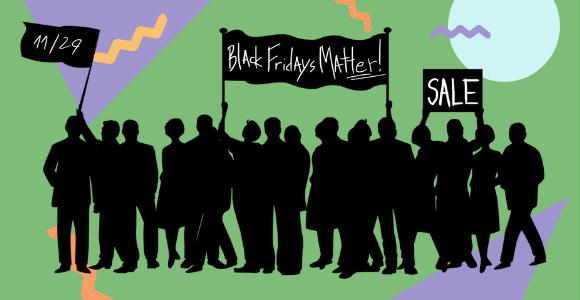 It's true, Black Fridays matter.
In fact, they matter so much, that, if you are an American and adult-ish, you will spend an average of $483.18 this Black Friday. At least that's how much you and your fellow adults spent last year according to Finder. And, get this, men spent more than women. Ha! $626.44 for the boys versus $342.50 average spent for the girls.
My bet is those numbers will be even higher in 2019.
So, it's you and your online business and a crowd of over $87 billion dollars trapped in credit cards just waiting to be unleashed on your product or service this shopping holiday. What do you do then?
Glad you asked.
I'll skip the part about what and why Black Friday and his little (but just as significant) sister Cyber Monday are and how they came to be. BUT, I will mention this – in 2016, eCommerce sales during the shopping holiday surpassed in-store purchases for the first time. That goes to say, a lot more effort needs to go into your online platform if you want to make the most of the occasion.
Here is what I and my fellow gurus at 411Writers came up with to help you out:
Make Gift Guides
You've read at least one in your life, admit it.
I swear, I think this is the most genius way to trick people into buying your stuff. Why?
There are two kinds of people who look at gift guides.
The first ones are just tasting the waters, gathering ideas, getting verification for their own ideas, that sort of thing. These are harder to convert immediately but if your writers have done a good job, you might just get yourself some extra sales.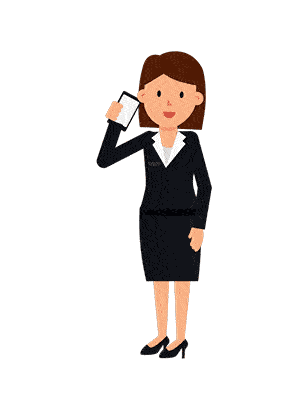 Now, the second type is your golden goose. Those are people desperate for a solution, they might be out of ideas, short on time, or just bad at decision making. Either way, the easiest you make it for them, the better. Charm them with situational explanations, tell them why this butt pillow is the most amazing idea for your grandma's lower back aches; add a picture if you have a good one, and a link to that particular product in your collection. Better yet, make an "add to basket" button and cut one step of the process.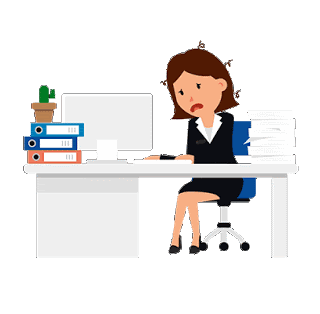 The best part? You can group your products.
I mean, what is that amazing butt pillow in subtle beige without the cozy bench or chair (in darker, yet matching beige) that it's practically made to fit? Doesn't grandma deserve to have both? And, at such a massive discount? She sure does! Go ahead then, tell your readers that, make sure to include combo discounts or other freebies.
If you really want to sell, you gotta give 'em what they want — SALES. This means banners, pop-ups, catchy content, visuals, the whole thing.
I personally love gift guides for different price ranges and purposes like the ones Business Insider posted earlier this week. Feel free to "borrow" some of their ideas if they will serve your product selling goals. You can draw inspiration for the types of guides you can make as well!
As you can see, you have a lot of work ahead of you. So, look for content writing services well in advance if you think your in-house writers won't be able to handle it. You won't be the only one looking for a content writing agency during that period! Also, make sure your web designer is at the top of their game, too. Great content goes hand in hand with great web design.
Use Your Email List
Some people love it, some people hate it. BUT it actually really works during the shopping season.
You do it, I do it, everyone who has the shopping bug in them during Black Friday does it. We all have a quick look at our inboxes because, for once, we are actually interested in those promo flashy sales. In my case, my sister does it for me because she's a sales hunter, but not everyone is as lucky as I am. Sorry, I just had to boast for a sec.
In 2018, the Direct Marketing Association made headlines when their study stated that for every $1 spent on email marketing, you can potentially earn $32.
So, you have two options, maybe three.
Target previous customers. You know the saying, "if it happened once, it can happen again." So, reach the people who have already purchased from you. Offer them a VIP discount code or a special royal customer type of deal. Or anything you deem as an irresistible offer, your best offer. If they made their purchase within the last 30 days, your brand will still be fresh in their mind making them the likeliest of people to buy again.
Target potential customers. Doing so means you already have some ads up and running (or you had them rather recently). Why is this important? If your email list of potential buyers is old, the chances of those people still being prospects and even using that email are thin. Why go through the trouble of paying for content writing services and having awesome email copy if it never gets seen? Do this thing right, or don't do it at all.
Target both. Well, that's pretty self-explanatory. Keep in mind it is best to have your best deals available ONLY to your previous customers. It will create value, and that is a benefit that will last way after Black Friday is over.
What to include in your emails, you might wonder?
Please, do yourself a favor and don't forget to promote your gift guides. They must be visible on your website, but why not use email to get more people to read them as well? Make everything important clickable, and check if those links work. Remember clients, especially potential ones, won't wait around for you to fix your links. Be very careful with those.
Other than that, hourly deals, upcoming day offers, anything you're doing for Black Friday, folks need to know about it.
Keep up the Buzz with Social Media
Instagram, Facebook, Twitter, Snapchat, the lot.
You don't need me to tell you that, but I'll say it anyway — every special deal, important promo codes, hourly offers, they need to be up on your socials.
Take advantage of the hashtags associated with the holiday. Use ones like #blackfriday #blackfriday2019 #blackfridaydeals #blackfridaysale #cybermonday.
Create sneak peeks for your special deals. You can use slideshow tools like Animoto (it's free) to build those videos. For example, I really like Lookfantastic's videos on Instagram. They sell all kinds of high-end beauty products. On their feed, you will find both silent and audio videos with smart, current content that helps them make a statement. And that is vital for the beauty industry. What more do you need?
It is virtually the same with Facebook and all other social media. Stay relevant, to the point, people want to know exactly how much they'll save if they buy from you. Ironic, but that's how we're all wired. The value of saving a couple of bucks on something we may not even need is precious. It is also the reason you can make a lot of money during those "black" days.
Answer comments. One of the most useful things about social media during a special sales holiday is people can notify you there if your website is down due to traffic or there is some other problem you may not otherwise notice immediately.
Unicorns Are Great
A.k.a. Final words
There's lots more you can do this Black Friday, but those are my top 3 suggestions. Whatever you do, however, don't forget that lying or deceiving customers with faulty deals so they make a purchase now and never return to you is not cool. It's also not sustainable in the long run.
Also, don't be afraid to seek help, be it with web design, tech support, and especially content writing services. You won't win less if you invest in doing things the right way for Black Friday. Otherwise, you might get nothing at all.
People like to be spoiled, massaged, their egos gently hugged and rubbed. Good content can do that. Nothing else. After all, that's why we made it king in the first place, right?
Good luck!
Till next time,
T