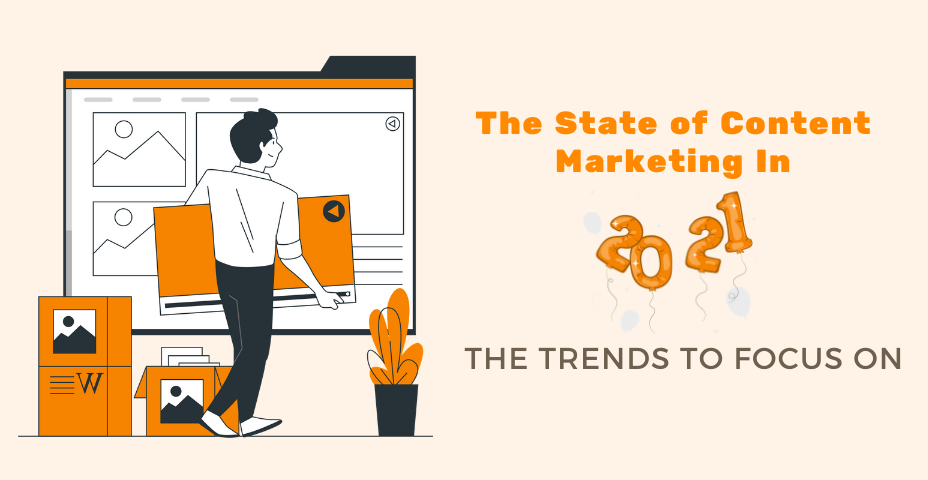 It's that time again. As the clock struck midnight and we welcomed the new year with hopes and dreams, many began planning for the twelve months ahead, including business owners, webmasters, digital marketers, and folks like us at 411 Writers — content professionals.
We sat down to review the state of content marketing in 2021 by looking at what worked last year, what didn't, what experts are saying, and how our clients' requirements for our content writing services have changed over the last few months. This is what we gathered.

Join the Slack Train — Build Content Communities
Outreach opportunities are closer than you think.
If 2020 taught us anything, it is the power of community, be it a physical or an online one. With the rise of Slack communities and the increased focus on personalization in advertising during (and perhaps after) the pandemic, building a community of contributors has already been a gamechanger in the tech industry.
As marketing budgets have shrunk following the outbreak, using all available resources has become the new norm. Look into your team, make each member your brand ambassador through their networks on LinkedIn, Twitter, Facebook, even Instagram and TikTok. Incentivize them to do it, and be ready with customized content for your growing outreach.
Most importantly, make your customers feel like they're part of a living community. That's what breeds loyalists.
Embrace Live Videos
The benefits are worth overcoming your stage fright
With physical attendance and most in-person events canceled, webinars and live videos, chats, and presentations saw an unprecedented spike. The truth is, live video was trending way before covid times, and the explanation is simple — video is easy to digest, and it allows you to effectively communicate your message using both audio and visual means, which written content lacks. That doesn't mean you don't need a script for your live online events.
In a survey conducted by Hotspot where marketers were asked about the significance of video marketing in their strategy, 92% of them ranked it of top importance, and 88% of them said it brings them positive ROI.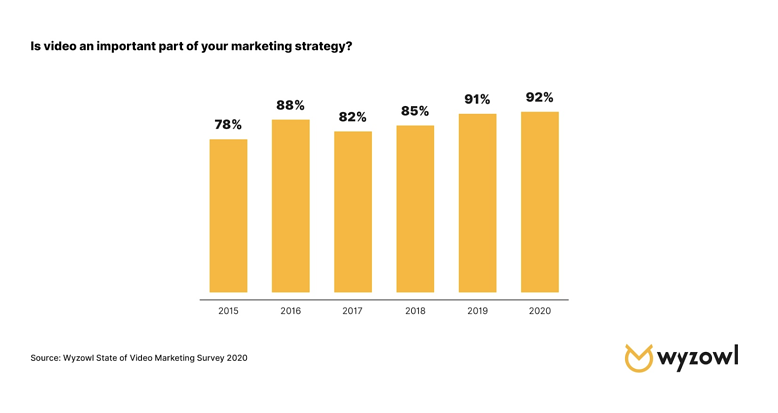 Can you imagine what the numbers will be for 2021? I can.
Improve Content Experience
It's not just about using the finest content writing services, but focusing on content delivery too.
I am yet to meet a person who enjoys pop-ups, ad panels, and other "smart" ways to interrupt their online experience. When a person chooses to land on your website, their intention is to find something in particular.
If you start bombarding them with what you believe to be clever deals, pop-ups, and ads, you'll not only be interrupting their search, you'll be pushing them away from your business. No one will get to read the amazing article, blog, press release, or other pages you got through our content writing services (wink, wink). They'll be over at your competitors who did the wise thing and streamlined the content experience of their prospects.
In 2021, it's time to focus not only on the "what," but also on the "how" in your content strategy. For people to stay on your website, you need to give them what they came for. Let them enter a sales funnel that doesn't start with a lousy deal. Make them love your content, educate them, show them that you're worthy of their time and money, and only then pitch them.
You need to plan your funnel and create content silo pages accordingly.
Start Today, Not Tomorrow
I know, you've heard it before
Planning your content strategy for the year ahead must include numbers. If you're looking to plan your budget, you'll find this price list useful. The best advice I can give in terms of optimizing your content orders is actually borrowed from a guy you may know — Gary Vaynerchuk. There's no need to order new content for every channel you have. You can repurpose the same pieces of content across different mediums. More on that in our next blog.
Stay safe, keep content-ing, and till next time,
T.