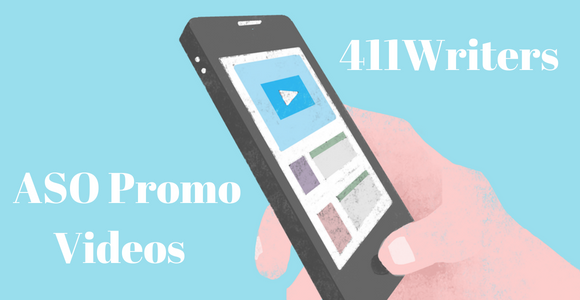 Did you get the chance to check my ASO components sequence blog posts? I didn't include promo videos on purpose. Truth is, there is not a lot of information about App Store Listing, Optimization, just ASO, or however you want to call it.
Well, there is some information about keywords, description, and screenshots, but there isn't really much about promo videos, how to do them, and if they really make a difference. Well, in today's blog article, I'll stick to the opinion that
Videos are the future!
AdColony's study shows that more than 90% of top-tier advertisers report video ads to be more effective than any other ad formats they have tried.
Then why overall video use is still low in 2018?
I did my research and noticed that an average of a little bit more than 20% of the top 50 rated apps in Google Play use video. And we cannot miss the fact that Google launched their promo videos long before Apple did.
Well, truth is, a lot of app developers don't see the need to create a promo for their video. Let's say you just developed an app that easily solves equations. You don't really need a promo video for what will probably be a simplified design and not a lot of user interaction requirements.
Or do you..?
You can still create a video that shows how easily your app solves these equations. A screenshot is not really convenient anymore. Videos seem realistic, videos show what the actual experience of using the app is. Besides, it's a lot easier to explain how something works in a video, because
People prefer watching to reading.
Okay, now that I covered the educational, non-dynamic, design-lacking, and user experience feature apps, I want to talk about
Games
When it comes to games, videos seem to be most effective in categories where there is a lot of action in the game or a complex gameplay. This doesn't mean you shouldn't put the effort to create an amazing video for your trivia game as well! On average, games with videos get around 3 times more downloads than games without videos.
The business category also requires videos!
Although there is not a huge difference between the average app with a video and the average app without a video when it comes to downloads, the business category is still one of the top three categories where promo videos are most used.
If you are wondering what kind of a video to create for your app, here are two types that seem to work the most.
A plain background of your app – just explaining in video format what your app is all about seems to work for apps like Fiverr, Polaris, ZipRecruiter, and other huge names
Live action scenes with people – another great branding idea, and when done correctly, it really boosts sales/downloads.
Stay tuned for my next blog article where I'll get into more details on how to create videos to really boost downloads!