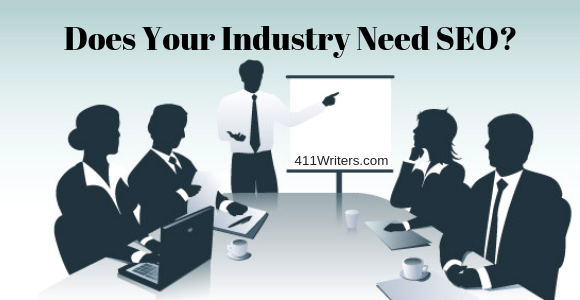 The truth is, every business – large or small – can benefit from SEO (Search Engine Optimization). It is a techy strategy that involves many aspects of the online world, and no matter how technologically advanced we get as a population, there are still some people and businesses that have not grasped this approach yet. One is certain though, you definitely need a website content writer for your content creation strategy!
Learning how to optimize your company, website, and business is not exactly necessary, especially when you have a web content writer or expert helping you out. Instead, it is important to realize the benefit of this practice so you can hire the right person to do it for your business. Content is a big part of the SEO strategy. It is what Google and other search engines use to detect relevance, authority, and uniqueness so that they can rank you high in the search results. If you are not big on writing or simply don't know how to structure your content, having a professional create it for you will greatly help you along with your business.
Did you know that only 45% of companies strongly integrate content marketing into their SEO strategy?
Many businesses have the lack of willingness to learn, which can hold them back in their industry. Simply knowing the basics of SEO – which can be reviewed on our other blog posts – can benefit your company tremendously.
Common Industries that Can Benefit From SEO
Not having a website or not integrating content marketing within your business can definitely take away from your exposure. The goal of a company using an SEO strategy is to increase their online exposure so that they can get more business and, in turn, make more money. Those industries that can benefit most within the SEO realm are ones that are searched for often and would be in urgent need.
Customers that are searching for local businesses account for about 60% of the searches on Google.
#1. Mechanic/Auto Body
When someone needs a car repair or some type of auto service, you want your shop to come out on top so that you can get that client's business. Whether you are just starting out as a new company or have been around for years, the old "word of mouth" strategy can only take you so far in today's technological world. When most people get stuck on the side of the road, the first thing they do is search for help online. Having a website content writer develop the content for your site will not only help you get noticed by a potential client but also get you ranked higher.
#2. Doctors/Dentists/Medical Personnel
There are many different types of medical personnel that work in big and small practices – all of which are competing for business from potential clients. Chances are that the average person does not require medical attention often – some people go years and years without visiting a doctor. Until one day, when someone needs it most, they are unsure of who to turn to. This is where a quick Google search will help you get them as a client. Potential patients will look for sophisticated vocabulary when they decide to choose you. However, without the right content and SEO strategy, there is less of a chance for your practice to come up as one of their potential options to choose from.
#3. Legal Services/Lawyers/Bail Bondsman
Accidents happen every day, and some are far more serious than others, but with some legal services, most problems can be resolved. Most people do not have a lawyer saved in their contacts, which is why a large portion of these people turn to search engines to get the results they are looking for. When someone is looking for legal help, they need someone fast, responsive, and knowledgeable. As a law professional, you need to make yourself stand out from the many other options out there so that you can get the business.
#4. Plumbing
One of the urgent-need companies that most people don't look for until a problem occurs. Having a professional website content writer develop the wording and structure of your website can ensure the use of specific keywords that can make your site rank higher than competitors in the area. With the right word choice that matches the urgency of the searcher, you will be able to attract the potential client to your site and have a larger chance to win their business.
#5. Restaurants
Today, people are constantly looking for new places to go out to eat or simply order in from. Whether you are a large restaurant or a small delivery-only pizza shop, having the right optimization for your site can help you get chosen more often. Are you looking for a gift card, a romantic venue for you and your significant other, or even a relaxing family-friendly buffet? A quick search can reveal many different local dining options and you can be on top with the right SEO practice for your business.
80% of people search online before going to a new restaurant
Whether you have your own brokerage or are an agent looking for more clients, having your own website is beneficial. Since you are generally working for yourself, striving to find clients on a daily basis, SEO optimization is key. There are many competitors in the area between agents and different agencies, but the goal is to have yours stand out as well as appear most to search engines. A web content writer will do all the necessary research for the proper choice of keywords to optimize it accordingly so that Google will rank you higher due to the content. When it comes to search engine optimization, there are two opposite poles of the spectrum – either all of your competition is using it or no one is using it. In both scenarios, SEO is a good thing to invest in because you either have to compete with others to stay alive in this industry or you can use it to your advantage and stay ahead.
#7. Beauty Salons
No matter how loyal someone is to one hairdresser, nail technician, eyebrow specialist, or other beautician – chances are that they are still looking for a new one or will change them in the future. Keeping an updated site with fresh content, blogs, trends, and more will show those searching that you are not only still in business, but that you care about your clients. Whether you service multiple locations, offer trendy beauty services or both – we can help you get your site showing on top so that others can choose you.
81% of companies believe that the blogs on their websites are an important asset for their business.
#8. Florists
People purchase flowers on a daily basis for surprises or just to decorate their home or office. Whether someone is looking for a delivery florist or one nearby, where they can pick up some fresh flowers or even custom-made bouquets, showing the people that your shop is an option is important. Many people will search a certain type of flower, number of flowers in a bouquet, or maybe even something more specific. Those who are searching for nearby flower shops or online florists who can deliver need to know what you have to offer as a business. Since this is a frequently searched-for business, your flower shop can greatly benefit from the use of SEO practices if used the right way
No matter how large or small your business is, you can greatly benefit from various SEO practices. Most importantly, having website content writers like us to help you, can improve your online presence and be very beneficial for your business. The content is an important piece to the puzzle, and 411writers can help you solve it!