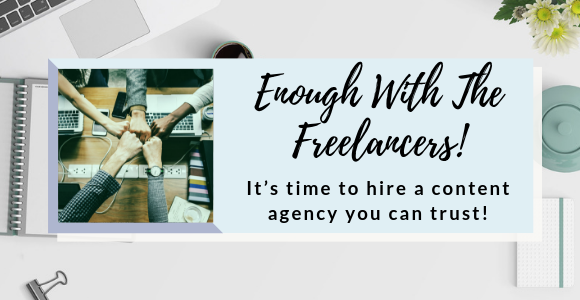 Every webmaster who needs content has thought about the benefits of hiring a freelancer vs those of using the services of a content writing agency. If this is your case, you should ask yourself the following question first:
Do you need written content on a regular basis or one-time?
Before giving you any answers, let's take a look at your options. Let's say it's a one-time thing. You have done your research, you have a basic idea of the keywords you want to rank for, you just need someone who can produce quality content and that's it. So far, seems like a freelancer who needs to prove themselves and will actually write a good copy is the right choice…
Yes, that's what everyone would do. And this automatically excludes content writing agencies. Let's leave the freelancer aside for a while and focus on what's really worth paying for. In today's world, especially the Internet world, content is important (not king, just important). You never know when you will need content, whether for ranking purposes or just to keep your audience engaged.
This automatically leads to the next option and namely, needing content on a regular basis. Again, hiring someone that is responsible for all your previous blogs seems like the rational thing to do. But is this person capable of producing quality content on a regular basis? What if you need edits, do you think this freelancer will be able to sacrifice their time to do the necessary edits instead of focusing on their next order? What if you are just another order in-between edits requested from someone else? Will it affect the quality of the content writing services provided?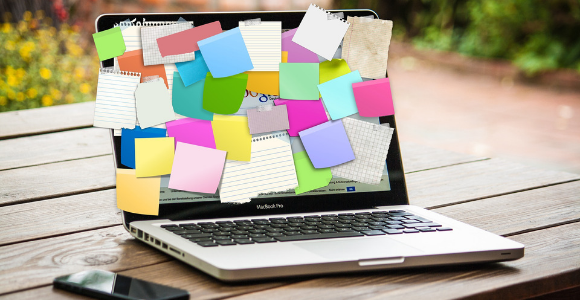 The answers to these questions can be given by experience. Are you willing to take the risk?
Here's my suggestion. Let's start asking the real questions. Here's one:
Why is choosing a content writing agency better than working with freelance writers?
#1. You're betting on the right horse, for sure!
No matter how talented a freelancer is, getting your content writing done still requires time and commitment. When it comes to time, the word "freelancer" says it all — this person only makes time when they need to work.
An agency, on the other side, has content writers working full time. Whenever you need something, whether a slight edit or a whole new 3000-word blog article, those writers will do it.
#2. An agency delivers value at a fixed price!
There's no doubt that content agencies bring a lot to the table. Not only do they have tools for monitoring content marketing performance, but they won't charge you extra for required edits, either.
Okay, a freelancer shouldn't charge you when you say you don't like the finished work, but usually, once you pay the freelancer, that's it. Agencies are looking for return customers, and they would do anything to have you back. This includes all the annoying edits you may require.
#3. You get content that appeals to your audience, not just fits your business goals.
Many people don't even think about how content writing that targets a certain audience can differ from that meeting your business goals. While this is a whole other topic, a successful agency will surely know the difference.
This limits even the most talented freelancers, they just don't see the big picture. Agencies, however, are used to doing proper research, and they can target a certain audience or help you meet your ultimate business goals.
Let's wrap up
When hiring a content writing  agency, you get work done more efficiently, flexibly, and with a higher level of polish. This is a perfect illustration of "two heads are better than one," only with more heads. Agencies usually have not one or two but dozens of content writers willing to take care of all your content writing needs.
Next time you are ordering content, think about that. Meanwhile, share your thoughts about the topic in the comment section below.