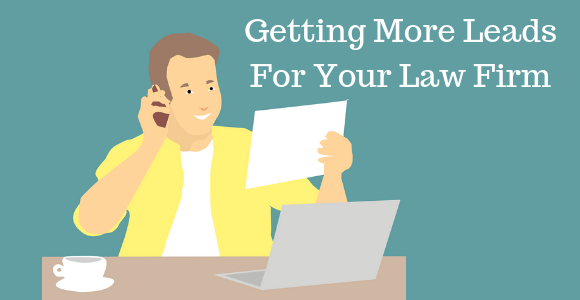 In order to get business, law firms may hand out business cards, display flyers, but it is more likely that their client will search for them first. People don't know when they will need a lawyer and end up searching for one last minute due to an urgent situation – and no matter whether it is last minute or not, as a lawyer, you want that client to be yours.
Be There When Someone Searches
Local SEO is important
People these days search the internet for everything and a lawyer is one of them. There are many lawyers out there that are just as hungry for a client as the next one and you want to do everything in your power to win that client so you can win their case at a later date. When someone searches for a lawyer, they may put a specialty in the search or even a location. You want to make sure that you come up first when someone searches for a legal representative.
How To Come Up On Top
More SEO, more content!
Search engines like Google rank websites in order based on their relevance to the search topic and keyword usage found in the content if there is any. Using professional SEO copywriting services can ensure that you have the webpage with the right information, trending keywords, uniqueness, accuracy, and more in order to come up as one of the top websites for that search. As professional content writers, we know the specific techniques, wording, and more that needs to be used in order to create the type of website that Google and others want to see in order to rank them higher. We are able to help you generate an online presence and secure that client.
Did you know that 96% of people who are in need of legal advice start with an online search?
Due to the large competition for lawyers and firms, it can be tough to get that #1 spot on Google or other search engines – especially if you don't have the right content on your site. With a well-optimized site that uses keywords and phrases based on your industry, specialty, and location, you can easily be found with a search by those who are looking for your legal services.
Your Online Presence
Is more important than you might think
Whether you are working for your own firm or not, having a site that is dedicated to you is important. You will be able to increase your online presence especially if you use SEO copywriting services to create optimize your site. The goal of your website is to sell your services and win the client. By having your own site, you will be able to highlight your credibility, expertise, and more which can improve your chances of scoring the client that needs your help.
Leads and Exposure
When you use our SEO copywriting services, you will be able to get the leads and the exposure that you and/or your firm needs. We can create content for your site that the search engines will love which can help you get recognized by your potential future clients. From engaging headlines to the strict use of popular keywords.
Personalized Content is Key
This applies to SEO, content, lawyers…
Any type of content that is carefully optimized and personalized can bring you more leads and help you appear on more searches.
About 97% of law firms and lawyers alike do not use personalized content on their websites.
This could mean that these people are missing out on the chance to tell those who are searching who they really are, what they do, how they can help, and why to choose them over the competition. It is important to personalize your site to your services – through landing pages for each service/category, blogs, and more.
Taking Time to Write Content
Since the content on your site is important for SEO and your leads, it is crucial for you to ensure that it is quality writing on there. With our SEO copywriting services, you don't have to worry about a thing, you can leave it all to us.