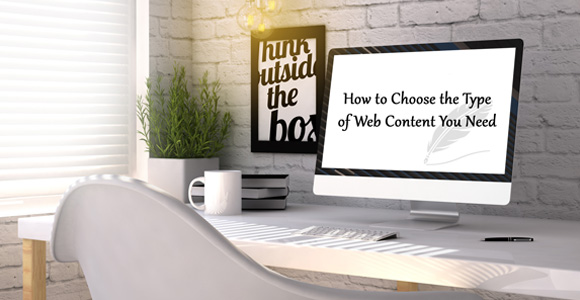 Content types are the fundamental building blocks of a content management system, а brand, or a digital ecosystem. We specialize in SEO copywriting services, and in addition, we will help you understand what kind of content you need for each and every page of your website and where can you get such content. Experience shows that it's really common for marketers or developers to decide what content types will be created and what properties they will have, without even knowing how these contents will be structured or used. The final results are often working for either only the search engines or only the readers. Having an experienced content writing team come up with a strategy that satisfies both search engines and users is the way to accomplishing a successful marketing campaign.
Structuring Your Website
Single pages are trending, but even if you are going for the parallax scrolling, one-page design, it still needs to be divided into different sections. The most common structure looks something like this:
Home/Landing Page –

This can be considered the cover of your website. Many people go for an on-point title with a short description of the purpose of their website. However, in the SEO world, these pages tend to have a more detailed text description, so more important keywords can be used.

About Page –

This is where you tell the story behind your idea and how you got started. You can talk about what inspires you or about your future plans. This is also a good place to include important keywords

Services/Products Page –

On this page, you give detailed information about every specific service/product of yours. You can still use keywords but not the main ones. This is where you include those long niches that target a more specific audience.

Contact Page –

Always leave a contact form so your clients can reach you. You don't really need a lot of content but a catchy call to action.

Blog Section – You need fresh and trending content posted on a regular basis to keep up with the competition. Once you are done with content creation for the pages mentioned above, you are pretty much done with the content… Or are you? The blog section gives you the perfect opportunity to post articles on different topics, targeting different audiences, with old and new keywords,

on a regular basis.
Which Are the Order Options That Are Right for You?
What is a Custom-Made Content?
To achieve a successful online presence, you need to customize the unique content that describes your business and is search engine friendly at the same time. With Google changing algorithms all the time, this may be a hard task for someone with little or no SEO-friendly writing experience.
Recommended for:
New Website Campaigns in General
We provide custom-made content writing services tailored to your specific needs, per request. Our website writers specialize in different industries. This means that the copywriters most knowledgeable in your particular industry or subject will make sure the articles are written to represent you and your business properly. No matter how well-versed in a certain topic our web content writers may be, they always do detailed research as part of the copywriting process.
What is a Unique-Ready Content?
The unique-ready content is a much more affordable option, most suitable for your secondary web pages. In the SEO world, web content is important not only for the users but also for search engines. You can't rank for certain keywords if you don't have enough content related to these keywords.
When do you need it?
Content is the key to better ranking. When you are looking to post numerous articles at once, our unique-ready articles are the fastest solution that won't make you break the bank. When it comes to pricing, this option is much more affordable than the custom-made content we offer. This is why these unique-ready articles are most suitable for secondary pages, blog posts, and basically any section on a website, different from the Home & About Us sections.
Why do we have so much ready content?
Since we have the resources and work full-time, we produce ready content daily, on different topics, in anticipation of the needs of our customers.
When Do You Need Our Proofreading Services?
We understand that you may not want to trust another company with the writing of content about your services. Maybe your company even has your own writing team. Even if it is so, we still have an offer for you – our revising and proofreading services.
Why proofreading is important?
No article is finished before it is proofread. Mistakes in your business descriptions, for example, can make your company seem less professional and reliable. If you are writing your own text, we recommend you have someone else proofread it for you. You only need to make sure this someone is knowledgeable and experienced enough to provide a dependable proofreading service.
Detailed text revisions
Our copy editors will make sure your text is ready for publishing. They will evaluate your text in the following categories:
Spelling, Punctuation, Grammar

Headlines & Subtitles

Tone

Emphasis & Bolding

Structure & Organization
You will receive a copy where you can see all the edits and suggestions our quality assurance team has for you. We will state the mistake type and explain to you why we think the change is necessary, in a short comment. Proper word usage is just as important as, and often an integral part of, grammar. Structure and organization are other key factors that affect the quality of an article, so we pay attention to them too.
We hope you find this blog article helpful. If you have any questions regarding our SEO content writing services or need more information about our proofreading service, send us an email or ask your questions in the comment section.
Stay with us for our next blog post!