Think Candy Crush. Think Angry Birds. Think Pokemon Go. What is it about these dangerously addictive gaming apps that keep us coming back for more? Why can't we just hit "Close" and move on? And more importantly, what can we learn from them?
If you are an app developer working on the next big thing, you will want to learn from the best in the biz. Call me your fairy godmother because I have captured the essence in the lines below. We will go through the success stories, the app update tricks, the components that make or break an app, the ASO & SEO content writing services that will get your creation noticed, and other goodies.
App Ideas Are Not Enough
Or in other words, do your homework
There are over 500 gaming apps submitted to the App Store each day, out of which only around 10% reach commercial success. Creating a chart-topping app may sound like a doable, charming idea for the adventurous mind, but that alone won't get you out of the 90%. Often, a good (brilliant even) app idea is just that — a starting point, and not the recipe for success.
To succeed, you need to do your homework first. Ask yourself:
What are my potential competitors doing?
Do they profit from paid apps or rely on ads and in-app purchases?
Will I follow their moneymaking strategy?
What was not accepted by the audience as well as predicted?
What was an absolute hit yet seemed really obscure at first?
What are users saying?
What are users demanding?
How hungry are they for updates?
Will I seek to differentiate or simply offer better "packaging?"
And while those are all questions you will have to answer on your own, this blog will give you the insight that no statistics ever will — why do some gaming apps succeed while others fail? Spoiler: quality content writing services and proper App Store Optimization did wonders for those who succeeded.
From Finding Dory to Catching Pokemon
Learn from experience, even if it's not your own
A bad example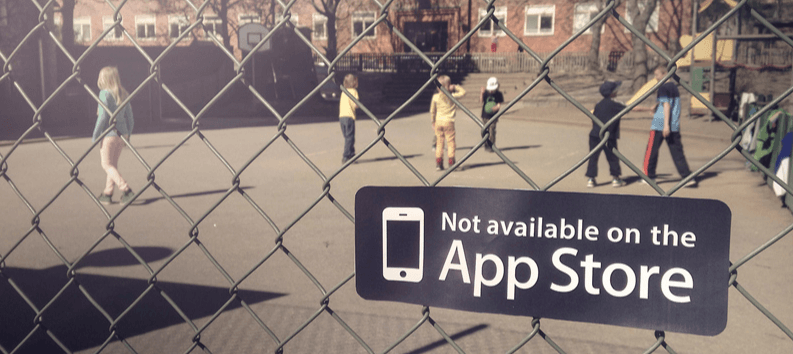 A game called Pocket Mobsters was released by Massive Damage back in the summer of 2013. The premise was rather charming — using your device's location service, the game automatically transforms your real-life base of operations into a pixelated mobster playground. You take down businesses that exist in real life. So far, so appealing.
There are several reasons why the game failed. It was released by a studio in the midst of turmoil, but that is not the reason I want to point out. What really broke it for Pocket Mobsters was its visuals and the nitty-gritty of its code (they didn't even make it to the content writing services stage). Since the game was built on the backbone of Please Stay Calm (the studio's game hit), developers failed to take into account that:
1) the audience of a mobster game will not fall for cute pixel art but will expect more hardcore visuals.
2) Please Stay Calm and, therefore, Pocket Mobsters, was created in a really hacky way, so any planned game upgrades required meticulously navigating through spaghetti code and a ton of time that goes beyond users' patience.
The takeaway?
Visuals & knowing your audience taste matters.
A good example
Although there are far more failed game apps, I still struggled to pick a single good one. And then I remembered my first app infatuation. Angry Birds.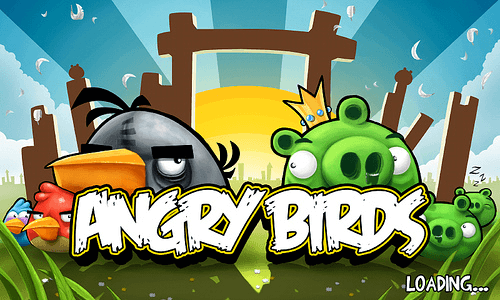 Angry Birds came to the world back in December of 2009 by Finnish studio Rovio Entertainment. Now, it is important to know that Angry Birds did not come from first-time developers with a great idea and lots of time on their hands. It wasn't luck. The game was the fruit of several failed apps that taught the team what worked and what didn't.
By 2015, the game was the most downloaded freemium game series of all time. The red, frowning bird and Co. have become an industry all on their own, not due to lack of content writing services, by the way. Sony Pictures even took them to the big screen with the movie grossing more than $349 million dollars worldwide.
What was it about a bunch of angry, multi-colored birds trying to save their eggs from green pigs that made people tick? It was the game's unique combination of comical style, fun gameplay, low price to pay, frequent upgrades, and well-balanced level of difficulty.
The takeaway?
Starting as a freemium game, evolving with your audience and updating your app often, and making sure the level of difficulty is enough to get people hooked but intrigued is key.
So, what lessons can we learn from those who made it and those who failed?
If you strip away the idea/concept of your gaming app, here are the main components that will make or break your success:
Interface
Level of difficulty
Frequency of updates
Battery drainage
App icon design
App release time
App description
App promotion
In Part 2 of this blog, we will go over each of them. You will know the answers to questions like "What do SEO & ASO content writing services have to do with the success of my app?" & "Can a simple thing as the design of my app icon influence users?"
Get some rest now, let these sink in, and let's head over to Part 2!