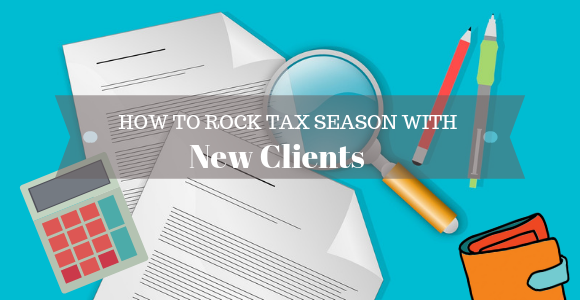 It's almost that time again… probably the most dreaded time of year for the working class. It's almost tax season. Dun, dun, dun… If you are an accountant or tax preparer, then this blog is definitely for you, so stay tuned. If you are looking into using content writing services to optimize your website or develop some awesome blogs, keep reading. I've got some things to share about how you can increase your chances of getting new leads for the tax season.
Keep Up With and Know Your Target Audience
This is probably the most important thing.
What matters most for you as an accountant is to hold onto your previous clients. People have to do taxes every year, and if you keep in touch with your clients from the previous one, chances are they will come to you again. Repeat customers are some of the best customers! They are great because you develop relationships with them and they can also refer you to their friends or family – another bonus!
Okay, so what if this is your first tax season? Not to worry. First things first: you have to define your target audience. Are you interested in focusing on personal or business tax? Getting all of the details straightened out about your audience can help you tailor the content on your website in order to appeal to them.
Develop Your Optimization Strategy
Your website? MAJOR key.
Optimizing your website is what will help you boost your chances of scoring leads online. Think about it this way: if you were someone looking for a tax preparer or accountant, chances are that you would start your search by typing something into Google. This is, in fact, what many people do – for everything – not just for tax information. In order to make your company show up on the Google results page of their search, you need an optimization strategy.
With SEO content writing services, you can leave the optimization and keywords to those who know how to do it. You will also be able to increase your conversion rate by having your readers engage with the website or take some sort of action. These include calling you for more information, filling out a questionnaire (a great way to build your email list), and more!
Social Media Should Be Your (Best) Friend
If not already, make it one.
We all know by now that social media is everywhere – it is not just for personal use these days. It is used by big and small companies, business professionals, entrepreneurs, and more. It plays a large role when it comes to lead generation, and it is what can make you stand out as a CPA or tax preparer.
While there are many platforms to use, it is best to consider the audience you are targeting in order to decide which one is the best to use in your case. LinkedIn is a social media platform that is often overlooked; however, if you are targeting businesses, it is definitely a great place to start. It is ideal for business-to-business (B2B) connection, and you will find that most employees these days have a LinkedIn account which they stay active on.
Don't limit yourself to one platform. Many professionals these days are active on multiple platforms and reaching various target markets with each one. Doing your research to see which one is the most effective for each market is important, and it can help you in the long run. It is also crucial to remember that Social Media Optimization (SMO) is a thing and that it should be utilized in your business strategy.
Your providers of content writing services can focus on creating tax-themed content for your platforms and even your website as a whole. Since you will have potential clients looking for help with their taxes, it is important to have your website cover various topics about tax; otherwise, they might choose to go somewhere else.
Don't Forget About Email Marketing
You can reach a larger audience this way.
Think about the older generation – those people who are not tech savvy and/or don't use social media – how do you reach them? I'll go right ahead and tell you. With the not-so-old-school email marketing technique. YES! It is still alive! A great place to start is updating your repeat customers that tax season is (dreadfully) approaching. You can include some important dates about the tax season along with how they can start to schedule their appointments with you.
Believe it or not, tax season will come and go faster than you think. With that being said, make sure that your business doesn't go unnoticed. Start by working with your providers of content writing services to get as many clients as you can this tax season. By posting new blogs on a regular basis to your website, reaching out to previous clients, utilizing social media strategies and email marketing, you can end up on top of the competition. If you are a tax or accounting professional, ask yourself – are you ready for tax season?