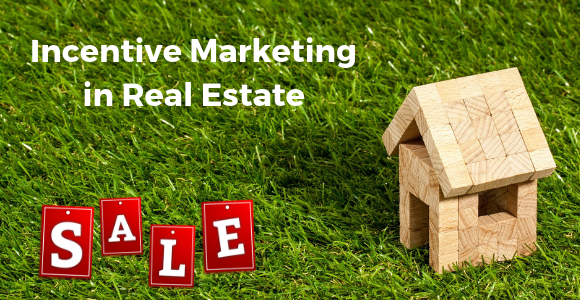 We all know by now that the main goal for a real estate agent is to have a consistent flow of leads. Yes, this is the goal but it is not always the case because of how the market fluctuates. However, that shouldn't get you down and it doesn't mean that you can get those leads as often as you would like. There is always something you can do and our website content writers can help you get started by employing incentive marketing.
What is Incentive Marketing
No, it doesn't mean bribing – this is wrong!
Incentives are things that intrigue someone to do something – it motivates or encourages them. In the marketing realm, it is similar as you are using certain strategies to promote a service or product. Simply put, as Alexandar Santo mentioned in an intriguing article – this type of marketing is an important strategy because it helps to engage consumers that might not be thinking about using your product or service.
Most of us have seen these strategies be used in the past – whether it is Amazon or food chains like McDonald's. Amazon gets you to subscribe to their Prime membership to get FREE 2-day shipping which can come in handy and it saves you money, right? This is their incentive marketing strategy. Everyone is familiar with McDonald's and most of us know about their Monopoly board game which gives you the chance to win prizes, meals, and we can't forget the money. While not everyone is a winner, it still entices you to purchase a meal to play the game!
How Does It Relate To the Real Estate Realm?
We're getting closer to the good stuff.
You want clients, don't you? "Yes" is the correct answer we are all looking for and incentive marketing can definitely help. Well, what does this have to do with using website content writers, you may ask? The truth is that good content sells and our writers have a way with words. We know which keywords work, which don't, how to format the content on your website, and more in order to increase your traffic. These incentives are ways to real-in people who may not be interested in buying or selling their home at this time but can be inclined to do so because of your offering.
Common Real Estate Marketing Incentives
Some of these can entice people to jumpstart the home buying or selling process!
When purchasing a property, buyers are spending thousands of dollars and they are looking to save as much as they can throughout the process. Real estate agents use marketing incentives more often in their practice than they may realize which makes it quite common. If you don't already use them, here are some common ways you can:
Paying Closing Costs: According to Zillow, Most home buyers end up paying about 2-5% in closing costs on top of their down payment. Those little fees can add up and be frightening to the buyers which can deter them from the homebuying process overall. You can disclose the incentive of paying all or a percentage of the closing costs.
HOA Cost Credit: Many enticing neighborhoods are owned by a Homeowners' Association (HOA) which means that you pay a monthly (usually) for various things like trash removal, pool use, etc. Website content writers can develop the content on your site to attract people who may benefit from this type of credit. As an agent, you may offer to pay or negotiate with the seller to pay 6-months, a year, or longer in HOA fees.
Homeowners Insurance: Another intriguing incentive is to offer to pay for a specific time of homeowners insurance so that the buyer does not have to worry about it themselves. This can cover the home entirely as there are many different and cost-effective options out there.
There are many different ways to attract new clients with incentives and feel free to get creative – and disclose according to state laws – from gift cards to Starbucks (because who doesn't love their coffee) or other credits!
Communicating Through Content
Make your visitors – and future potential clients – aware of your offerings.
Delivering these specific messages can be tough because it all needs to be relatable to the reader in order for them to stay interested. An effective communication tool to use is blogging because it is a way to connect with your target market in more ways than just one. You can touch on different topics, go into detail, and include some valuable information that they will benefit from and potentially incline them to work with you as their agent. Our website content writers can keep your blog up-to-date all while relaying these marketing incentives throughout.
Everyone likes rewards – I sure do! Get the leads that you deserve, entice your future client with offers that they can't deny, and make your real estate business thrive with help from our SEO content writing services!