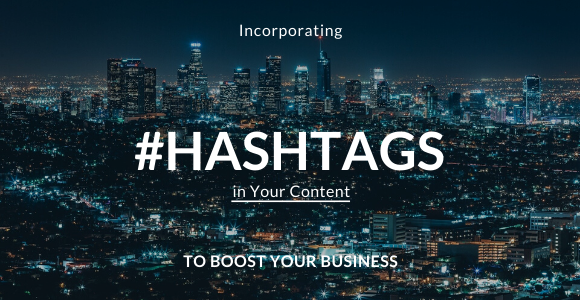 Maybe you already decided to hire writers for your content creation strategy, which is a great first step. However, you may want to take it a step further and incorporate the use of hashtags for an additional boost in business.
Many of us who have and use social media platforms – whether it is for business or personal reasons – have come across or even used hashtags, especially on Twitter and Instagram.
If you're new to this idea, no worries. Here's a brief overview:
Hashtags are a word or group of words/phrases that follow the # sign. Some examples include #contentcreation, #marketing, and #coffeeislife.
How Hashtags Can Help
The #contentcreation you didn't know you needed
Hashtags can help to target your marketing campaigns better. When you strategically use hashtags, they can provide you and your business with numerous benefits.
In most cases, hashtags are used to display your content to a broader audience, target specific groups of people, boost SEO, raise awareness about your brand, take advantage of the latest trends or topics, and more.
While effective, hashtags have to be used strategically to work.
Hashtag Marketing Strategies
Successfully engage your audience
To successfully engage your audience, you may need to hire writers to have the right marketing strategy. This comes in especially handy when marketing on social media platforms like Instagram and Twitter. With the use of hashtags, you can boost the number of impressions for your content and make it searchable. Here are some strategies:
#1. Use Branded Hashtags
Come up with a signature hashtag specifically for your brand or business. Typically, the hashtag should be short, significant to you, and something that you or your writers regularly incorporate in your content.
When you encourage your audience to use it, it will be able to associate the hashtags with your brand. It successfully engages your audience because it helps build a conversation about your business or brand.
#2. Take Advantage of Trending Hashtags
Trending hashtags are those that are most popularly being used at the time. Twitter has a panel of trending hashtags on the right side of the screen, and they are updated in real-time. When you see a hashtag that is trending and is related to your business, brand, or company, take advantage of it. Those who click on the trending tag will see your post.
#3. Use Call-to-Action Hashtags
Your writers are using call-to-actions within your content. Well, they can also use them in a hashtag form. This is a successful strategy because it makes your audience feel like they were part of a cause. It can also be fun, depending on the context of the CTA.
Do Your Research
Know which hashtags to use and when
Content that is posted on social media using 9 hashtags performs almost 2.5x better than those posts that only have 1. Now, you may be wondering what hashtags you should be using.
Just like when you hire writers for your website content, you should be doing your research before using hashtags. One thing you want to keep in mind when searching for the right hashtags to incorporate into your posts is, more often than not, to stay away from bigger hashtags with more volume and following. Think of these larger hashtags as you would of keywords. You have to build up your credibility if you want to be shown, considering the masses of other posts using the same hashtags.
Here are some tips for your research:
#1. Aim to Use Lower-Difficulty Hashtags
With lower-difficulty hashtags, you have a better chance of being seen on the hashtag page. It can improve your ranking in the lower-difficulty hashtags and, over time, give you the upper hand for the larger hashtags in the future.
#2. Avoid Spam-Like Hashtags
Sounding like a bot or a spammer is not a good idea. Avoid using spammy hashtags or ones that are banned as they can cause a decrease in engagement and reach.
#3. #Dont #Over #Do #It
Do not overdo the use of your hashtags. Instagram allows users to include up to 30 hashtags in each post. Depending on the size of your follower base, you may need fewer than others. Use your limit wisely, and don't overuse them because that's ineffective.
What is trending or popular on social media can change in an instant. Keeping up with the latest hashtags is crucial as it can help boost your business.
When you hire writers, keep your social media channels in mind and start strategizing ways to incorporate hashtags for maximum exposure, reach, and engagement.