ATTENTION: Cyber Monday is coming.
If you are a consumer: check your WiFi, memorize your credit card number, and favorite your go-to online retail websites for easy access! (Bonus points if you are able to favorite the actual items you want to purchase).
If you are an online business: take every measure possible to prepare your website for Cyber Monday and start by reading the rest of this blog!
The first Monday after Thanksgiving and the widely-known Black Friday is no ordinary day. After 2005, it has officially been known as "Cyber Monday." It is a day that should be marked in every online business and retailer's calendars. Not only should you make sure you hire writers to step up your website's content, but you should also take additional measures to prepare for this day.
On this day, your new and regular customers will be a "holiday shopping" state of mind which means they are willing, ready, and able to spend their money. YOU, as an online business or retailer, should be prepared to maximize your revenue. Hosting Cyber Monday promotions, deals, discounts, and specials is a way to increase your website traffic and generate real business.
As an online retailer or business, if you are thinking of "skipping" Cyber Monday, think again. Just last year (2018), online sales on Cyber Monday hit a new record high of $7.9 billion! You will definitely want your business revenue to be apart of this year's statistic.
Follow these tips to get ready for this "holiday":
1. Start Creating "Buzz" As Early As Possible
This will draw attention!
I don't know about you, but personally, I've been thinking about the holidays since the first day of fall. Yes, it might have been early to do so, but I can assure you, I am not the only one. Most consumers have been thinking about the holidays and more importantly, in this case, holiday promotions, for weeks now.
With that being said, you have to compete with other companies, businesses, and brands to make your promotions stand out. In order to do so, it is best to start getting some of the details regarding your Cyber Monday promotions out to your consumers. Hire writers to start creating "buzz" on your website and on social media. If you have an Instagram account for your business, definitely save yourself some time and post through the Instagram desktop publishing feature.
2. Make Your Products or Services Available for Browsing
Consumers love to do their research before Cyber Monday
There are online retailers that hide their products from shoppers until it is time for the promotion. This can create confusion and even give those potential customers time to shop the competition that already has their products available for browsing.
To hold onto those potential customers: make your products and/services available for browsing before Cyber Monday comes.
Make sure that the items that will be promoted or discounted are showcased well on your website. Also, be sure to include notes or information regarding the Cyber Monday specials, discounts, or promotions so that your customers are in the know.
3. Create Promotional Website Content That Stands Out
Everything from blog posts to email marketing and more
When running a promotion, you will need promotional content. Yes, this is yet another place for you to hire writers because they can help you out! The content on your website should stand out, especially since there will be other Cyber Monday promotions out there.
Don't wait until the last minute to make your promotional content and end up with something subpar. Get a head start on the rest of your holiday season content while you are at it. This will entice your audience and differentiate you from the rest. Use a content writing agency to help create engaging blog titles and headers, email marketing, and more.
While this blog is the perfect example, here's one graphic we created for Instagram: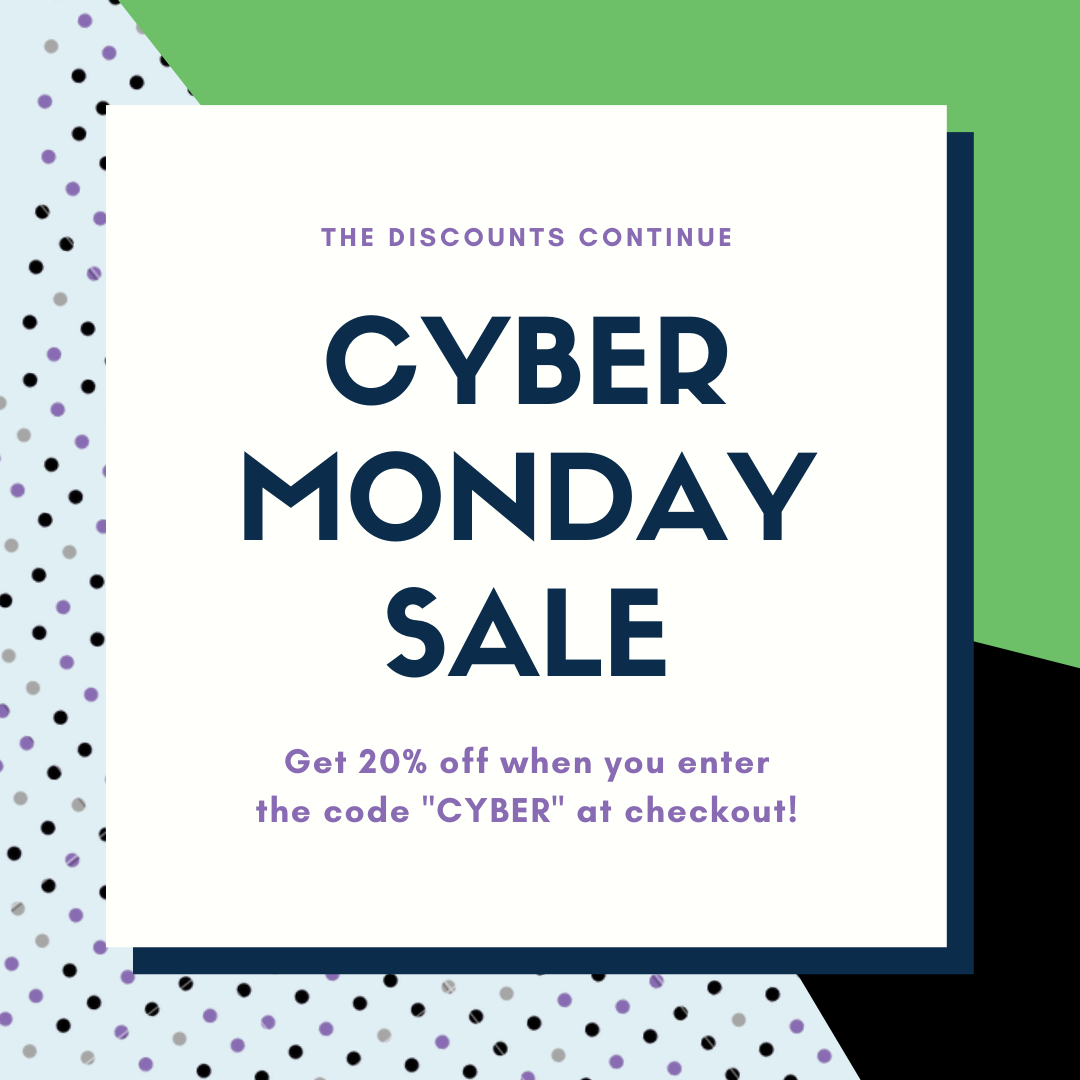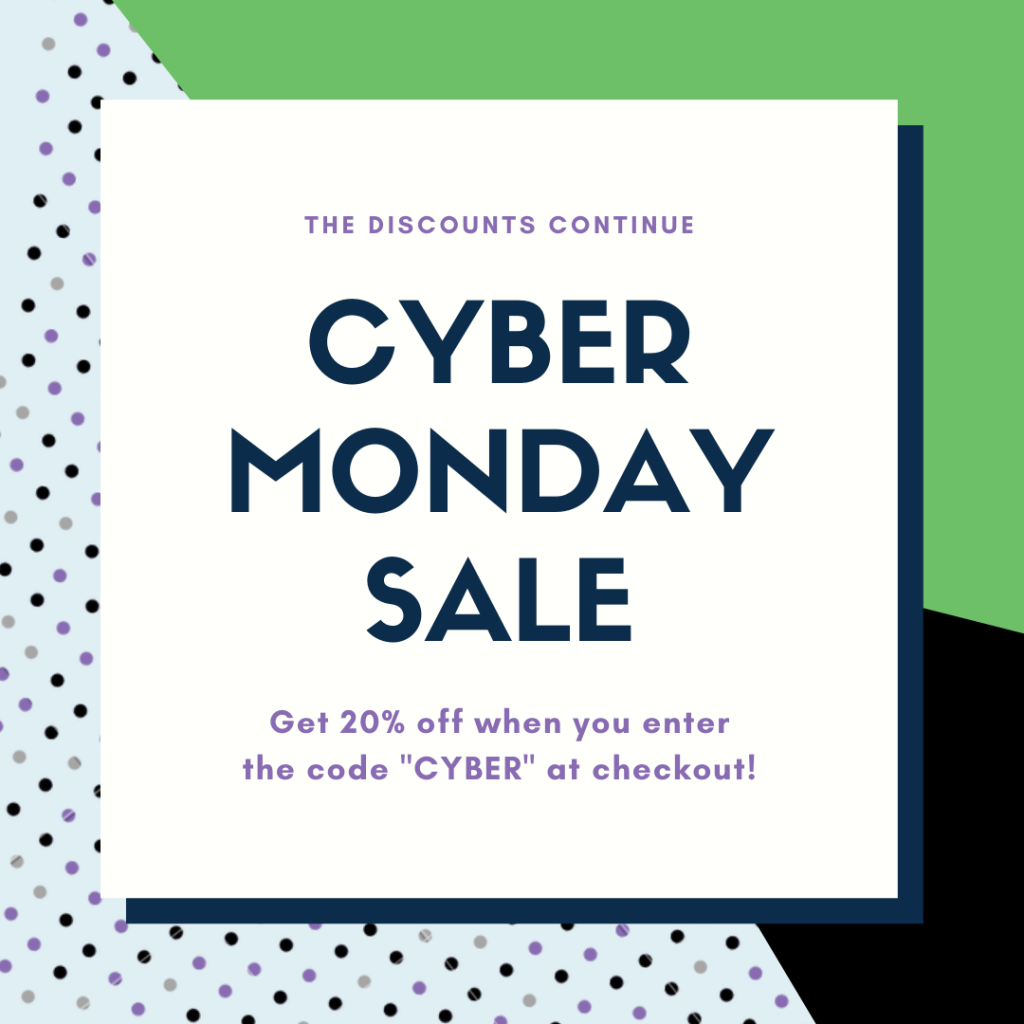 4. Re-engage with Existing Consumers
Don't forget about your loyal customers and clients
While Cyber Monday brings great opportunities for new customers, it is not the time for you to forget about your older and most-loyal ones. In fact, it is a fantastic time to re-engage with them! Target some of your existing, older, and most loyal customers or clients through email marketing to make them aware of the promotions you will be having.
Cyber Monday will come sooner than you think, so make sure you, your business, and your website are prepared. Take all of the proper measures and hire writers to make everything easier!