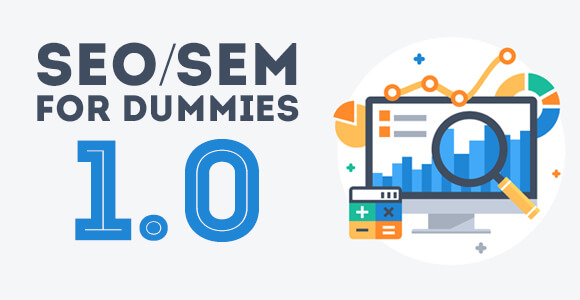 A few months ago, I posted a blog covering all the basics of what SEO is, and I basically explained the topic with croissants… Feel free to check it, it covers the organic and local searches and how exactly SEO works. Today, I decided to start a new blog sequence. This is the first part, and I'll cover the most important ranking factors in 2018.
Everything you should know about ranking explained simply
Even if you are new to SEO (Search Engine Optimization) and SEM (Search Engine Marketing), you have probably noticed the fact that Google is constantly changing its algorithms. What this means is that if you managed to rank in 2017, you might fail to do so in 2018 due to the new changes. Many websites may not be affected even if their webmasters don't comply with the new guides. However, you never know what is important and whatnot.
This is why I will go through all the major SEO ranking factors you should pay more attention to. Panelists at SMX East recently discussed them, and I will summarize everything that you need to know. The text below includes data – from large-scale studies performed by SEMrush – one of the world's leading competitive research services for online marketing.
SEMrush Ranking Factors 2.0
I'll base this blog on Olga Andrienko's study for SEMrush. She examined the top 100 positions (Google results) for 600 000 keywords. The keywords were grouped into 4 categories by search volume. The lowest category is 1 to 100 monthly searches and the highest is more than 10 000.
Compiling a detailed look-up at on-page factors, referring domains, and traffic data showed that the following factors appear to be most important:
#1. Website Security – HTTPS
HTTPS or HTTP Secure is an extension of the Hypertext Transfer Protocol (HTTP) for secure communication.
The research showed that 65% of the domains in the top three positions for very high volume keywords are already secure. Switching to HTTPS might just help with conversations and building trust, so have that in mind.
#2. Content Length
This is the length of text content on a certain page.
SEMrush' study proved that content length has a positive correlation with search rankings. The top 3 positions are held by pages with 45% longer content than the average. However, I don't recommend writing tons of content, hoping for better ranking. The best thing you can do is research your competitors' content creation strategy and see what content you can provide that adds more value for users.
#3. Keywords
Keywords are niches, ideas, and topics that define your content. You should think of a keyword as the phrase you'll type in Google to find something in particular.
The following information about keywords really intrigued me…
Seems like keywords in titles and anchor texts are not that important anymore. SEMrush found that 35% of the highly ranked domains do not contain keywords in the title. Not only that, but only 8% of the pages ranked as a very high volume had link anchors with a keyword included. I do not suggest to stop using these practices, but if you cannot find a convenient way to include a keyword in both title and anchor, just leave it.
#4. User Signals
Behavior patterns of users that Google uses to establish the ranking of a website are called user signals.
Andrienko shared that Google does not take user signals directly into account, and even if it does, it will be low. In other words, users are not engaging with your site as they should be. The research showed that the bounce rate is low for the top three positions and gets higher in the lowest position.
#5. Backlinks
An incoming hyperlink from one web page to another website.
Link building is one of the oldest SEO practices and it is still important. You can check my blog about what's important for link building in 2018 for more information about that. Backlinks really matter, especially if you are targeting keywords with fewer than 10 000 monthly searches.
So Which of These Factors is the Most Important One?
Well, it really depends on your industry, user audience, and goals. Because of everything said above, SEMrush found that users' signals and direct website traffic were the highest predictors of top rankings. Andrienko theorized that the top-ranking sites are all doing great on-page optimization, and just because it coincides with positive user signals does not mean that they are the key to the good placement and ranking.
I hope you now have a better understanding of the ranking factors mentioned above. If you have any questions, I'll be happy to answer them below in the comment section. Stay tuned for my next "…for dummies" sequence.