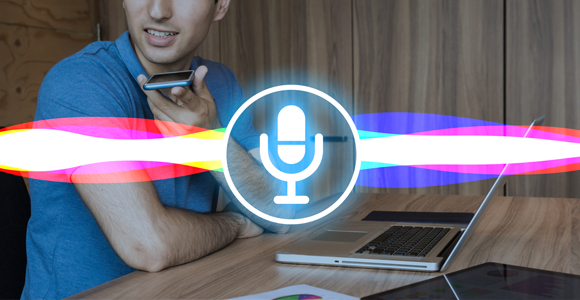 Nothing moves quite as fast as the digital marketing world. The latest talk of the town is without any doubt the rise of voice search. More than 20% of mobile queries are voice searches and the number is rapidly growing.
Now, as everyone looking to gain more visibility online, riding the voice search wave is definitely a good idea. In today's blog, I'll talk about voice searches and how to optimize your content creation strategy to benefit from it.
Understanding Voice Search
I was wondering if I should start with this because it's a tricky one… In the end, I decided to just say it. Nobody understands it for sure…
The reason for that is that webmasters are still waiting on Google to release analytics on voice search queries. This means that we cannot analyze its behavior and make proper conclusions yet. Having said this, there are four types of queries we should talk about:
Location queries – These are the "BBQ near me" kind of searches.
Activities queries – When looking to gain new ideas or how to something. These results usually include actionable guides.
Purchase and sales-related queries – These aim to get additional details about a certain brand or product or just to facilitate shopping online.
Educational content queries – When you don't know something and ask Google for it – this categorizes as an educational query.
How are these queries any different from regular searches?
Well, it's basic human psychology. When you're walking in the street and looking for the best pizza place in the area, you will keep your query as short as possible when typing. However, when voice searching this, you won't have a problem saying out loud a longer phrase.
This changes the whole content creation and keyword-research strategy. Search queries tend to specifically ask questions and use trigger words like what, where, who, how, best, where, why, and when.
Best practices for voice search optimization
Optimization stands for constant improvement, and one should never stop looking for ways to do that. The same goes for voice search optimization, and while this is a fresh topic, webmasters will continue to analyze and improve it in the future. Here's a list of the most important practices.
Mobile compatibility
Content that answers people's questions
Natural language usage
Optimizing for questions people really ask
I've been writing copies for websites for years, and I have found that natural language is usually the preferred tone. Unless I'm writing about something high-tech, the more natural my language is, the better results I get.
When I want to know how many hours the new iPhone's battery lasts, I don't need to see "2675 mAh", I need to see the actual hours.
I hope this solves the whole voice search mystery and if you need professional content writing services that are voice search optimized as well, I guarantee the 411Writers team won't let you down.