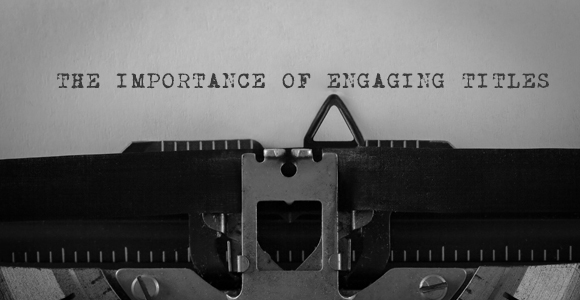 An article is invisible if it lacks an engaging title. Then again, without proper SEO copywriting services and keyword research, your post may not see the light of day, either. This is another one of our blogs, and today's topic is:
Titles
It takes approximately 3 to 5 seconds for you to decide if you want to read a post or not. I am not talking as a writer but as a reader. From a writer's perspective, it would really hurt me if I spent hours and even days on crafting a text that doesn't even stand the chance of getting some reaction from the audience (that it failed to reach). I've literally spent more time coming up with titles than the rest of the content, but it was totally worth it.
A title shapes the rest of the content
And informs your target audience what to expect
This means you should know what your content will be all about before coming up with the title. Now, I'm not telling you to write the entire article and then think of a title (which is actually not a bad practice, and I definitely do that every now and then) but at least to have a few notes and an almost clear vision of how your content should look like.
There have been cases where I changed the entire topic and message of my blogs just because I couldn't find a suitable title.
Let's say I have to talk about dairy products, but my target audience is lactose intolerant for some reason… I can't go with "3 Dairy Products You Should Always Have in Your Fridge" and expect these people to click on my post. But it's my job to talk about these 3 products and engage those lactose intolerant people somehow.
Let's say I already have the benefits of these products written down and have already described how good they are. I don't want to lose this content, especially if I like the style. One way of out of this situation is just to change the title to "3 Dairy Products Even Lactose Intolerant People Should Have in Their Fridge". Now the easiest thing left for me to do is to remind these people that they are not alone, they might be living with somebody else, they might expect guests, etc. Another thing that comes to my mind is researching if there any ways for lactose intolerant people to consume dairy. Apparently, there are, but I won't go into details, I hope you got the picture.
SEO might kill your creativity
Or at least your initial ideas, but the sky is the limit
SEO plays a huge role in helping your blog reach its audience. There are many "musts" and even more recommendations but every SEO copywriting service provider will tell you that it's important to have your main keyword mentioned in the title.
Sometimes, it's a real challenge to juggle being creative, engaging, and SEO-friendly. With today's competition, you definitely need content that balances all these well. In other words, you need SEO so that people can see your post, you need engaging titles so that people can give your post a chance, and you need an informative and engaging content so that your target audience can benefit from reading your post.
I hope that this blog was helpful for those producing their own content. Of course, our team of website content writers would love to come up with any articles, choose the most engaging titles, and create content that will engage your audience, for you. In other words, you can count on us for writing a good content, including the title, which will still be SEO-friendly.