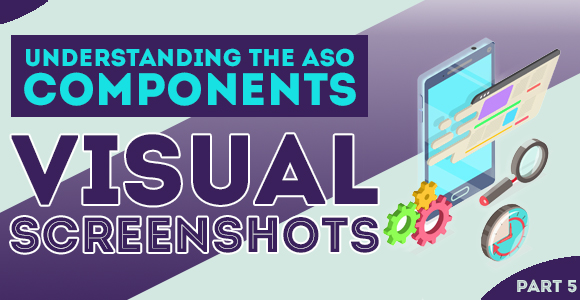 Screenshots to apps are the same as trailers to movies – a visual proof to ensure your satisfaction in the future. And if that visual does not meet the full product, it is very disappointing, which leads to bad reviews and ratings.
If screenshots affect reviews and ratings, they also affect your entire ASO. In today's post, I'll talk mostly about graphic assets, how important they are for your ASO strategy, and how to make your screenshots scream "install me."
Do screenshots really matter to ASO?
Yes…
The easiest way to prove that is to remind you that Apple doubled their screenshot limit from 5 to 10 images. And there is a pretty good reason behind that. Actually, it's really simple.
People just love visuals.
Even I, as a copywriter, can admit that people prefer to see pictures than reading descriptions. Not that a developer shouldn't pay attention to an app's description, but truth is that screenshots are a massive part of ASO as they are the main factor that converts users when they find your app.
Graphics attract the user's attention and showcase what your app is about!
Of course, great screenshots won't necessarily get you massive downloads but they are a key factor. It won't be a complete ASO service without graphic assets, and here's how to recognize a job well-done when it comes to visual screenshots for your ASO needs. Also, you can use the information below to improve yourself.
Make your screenshots scream "Install Me!"
When I say screenshots, I mean every screenshot you are allowed to upload. You can upload 8 for Android and 10 for iOS.
Use all available screenshots!
I keep seeing developers who are not uploading all the screenshots they are allowed to. This is a waste of precious resource. You should use as many as you can, and if you hire a professional ASO company, make sure they provide you with the maximum number of screenshots.
Choose wisely
Yes, uploading as many images as possible is important, but truth is, it is the first screenshot that matters most. It will be the one that will be most viewed. It should reflect what your app is all about and why is it so great.
If we are talking about a game, you should show people with just one picture that your app has a fun gameplay, high-quality visual design, lively characters, etc. You can focus on specifics about the storyline, a certain character, and other single elements in the following screenshots, but your first screenshot should say it all, and it should be loud!
Landscape or vertical?
It really is up to you, but you should consider the statistics that show that only 11% of users go through all the screenshots when vertical compared to the 15% going through all the landscape screenshots.
What else to consider
Make sure your screenshots work together. Create a sequence that tells a story.
Screenshots are showing the key features of your app.
Include a "call-to-action" and make sure it is clear and concise.
That should cover the most important things you need to know about your ASO graphic assets. Grab these users' attention and convert them with vivid screenshots and smart tactics!