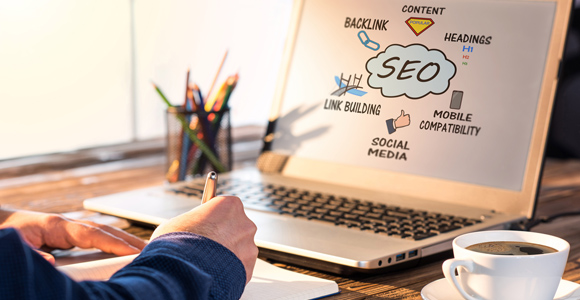 Understanding what SEO is and how it works might just change your perception of everything on the Internet. At least it did for me. At first, I appreciated every text that I saw. Later on, I got more and more judgemental and drew conclusions about certain articles just by looking at their titles. Anyway, this is just me, and my only hope with this blog is to help you understand why SEO is necessary and to explain what exactly it is.
What is SEO?
Literally, SEO stands for Search Engine Optimization. This is the practice of increasing the quantity and quality of traffic to your website through search engine results.
Let's say I have a small bakery, and I bake croissants. When somebody searches in Google for "delicious croissants," I will want them to find my bakery's website, and not only see my amazing content there but actually visit my bakery or order croissants online. Well, this is not enough for me, because I want that same person to share the information about my amazing website with all their croissant-lover friends so they can basically do the same.
The question is "How do I do that…?"
If you are thinking about SEO copywriting services, you got that right. I'm pretty sure that, if you have no idea whatsoever what SEO is, you will get the idea and you can already see how beneficial it can be for me and my croissants. Let's get into more details though…
Organic & Local SEO
Let's Google search a "delicious croissant" and see what happens. (I don't actually have a bakery, and no matter how much I want to have one, I'd rather just buy a croissant for now, I'm starving).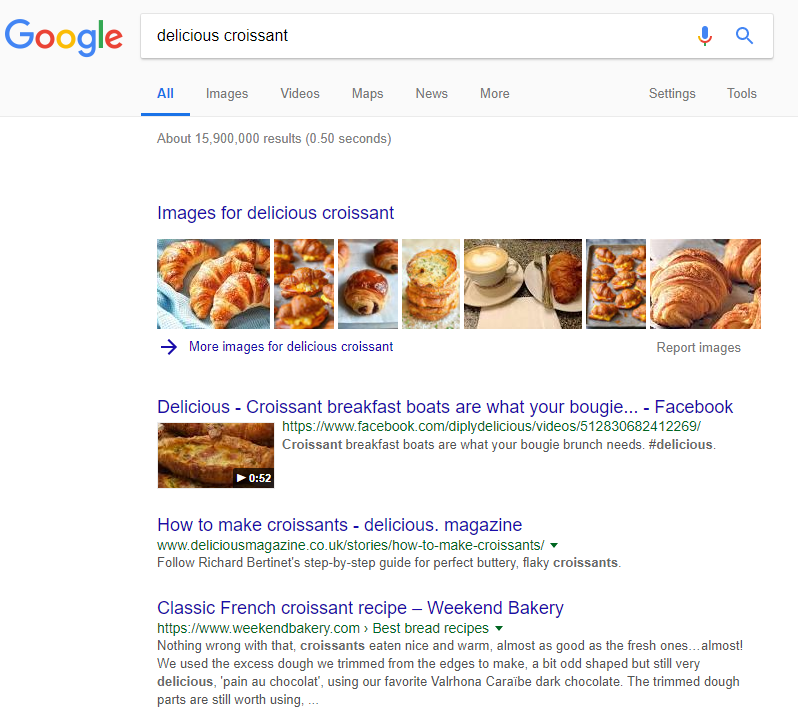 I don't see any bakeries to visit, just some images related to the search and a few recipes that can possibly help me make a delicious croissant. And although I love the idea of baking and cooking, I'm a lazy person that really loves croissants, and this lazy person wants them croissants NOW!
What just happened is I found some organically ranked results. Organic results tend to lead to pages that can be beneficial to the readers, no matter their location. This means that, if I'm looking for an actual bakery, I should probably change my search query. Let's try "delicious croissant bakery in new york" to see what happens: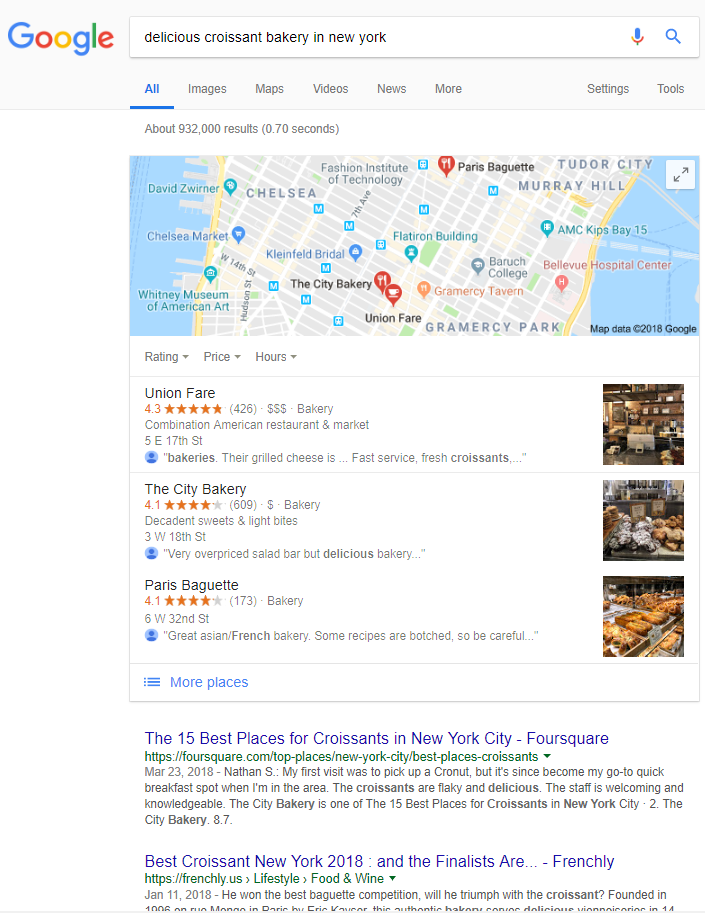 Now, these are some local results that I might find useful. The places we see in the box under the map have the so called "Google My Business" listing. Creating a Google listing for your local business is an absolute must. I scrolled down the results to see if there were any actual bakery results, and I just found them at the bottom of the second page of Google. Of course, the keyword I have chosen suggests more organic results. If I had searched for a handyman or a tow truck service, for example, I would have seen more business websites.
Before anything else, you should know if you are expecting local or global searches. Only after that can you start targeting keywords. Okay, we know what  SEO is, and we make a difference between local and organic results. What now?
Understanding how SEO works
Now that's the tricky part… The truth is Google and other search engines are constantly changing their algorithms of how they rank web pages, and even experienced SEO copywriting service providers have a hard time understanding that sometimes, or at least when the new algorithms come into force. However, there are some basic rules that will always remain the same. Here's what you need to know.
Every search engine has crawlers that gather information about all the content available on the Internet. The crawlers bring the collected data to the search engine to build an index. This index is then fed through an algorithm (that changes over time) to match all that data with the search query. Here's a list of the most important factors:
Secured Sites (HTTPS vs. HTTP) –

The extra "s" at the end of the "http" part of the URL means that the website is secure. That's about it – ranking a secured website over an unknown one makes sense, right?

Content Quality –

Before anything else, the content needs to be unique. If you are using duplicate content, Google may penalize your website, and your domain will never show in search queries. Coming up with a unique written content that is engaging for your customers and includes the right keywords is what are you aiming for.

Quality Backlinks –

The number of links that lead to your webpage plays an important role in Google's ranking algorithm, and it will always be one of the most important ranking factors.

Mobile-Friendly Websites –

As we use our mobile phones more and more, it is important for your website to have a mobile version or a responsive design that loads perfectly on any-size screen.

Page Speed –

Nobody likes waiting, and Google ranks lighter websites better than the heavy-loading ones. In SEO, less is more.

Social Media – Social media is a great way to promote your business, but it also has a positive impact on your SEO efforts. Sharing your website through social media generates inbound links to your site, and we've already talked about the importance of links.
Domain Age –

Although this shouldn't really play a big role in how well your site ranks, experience shows that old domains have an advantage over new ones.
Of course, there are other factors that can affect your SEO presence, but this should be good enough for basic understanding. Our team will make sure to produce more blog articles about SEO copywriting services for those of you interested in the topic.
I hope that I made the whole SEO mystery a bit clearer and helped you understand the importance of online presence. If you have any questions, I will be happy to answer them below in the comment section. I'm now going to get a croissant…
See you next time!