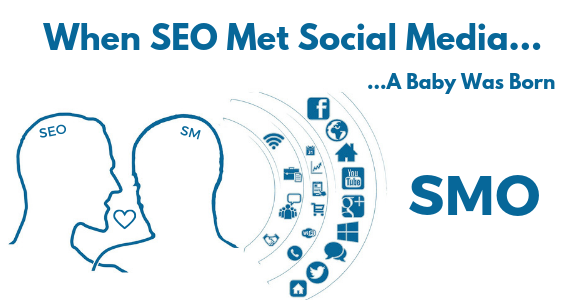 Boy walks into a bar. Girl is socializing with the folks inside. They lock eyes. A while after, SEO and Social Media become the proud parents of my topic today — SMO (Social Media Optimization). So, what is this cool-named "baby" all about and does it rely on unique content creation like its papa does? Let's see.
SEO is so old news, it is the age of SMO
Just kidding, you can't really separate the two if you are in for full impact with your digital marketing efforts.
Let's Cover the Basics — What Is SMO?
They also call it Web 2.0 Marketing
Much like SEO, SMO uses various techniques, including AI marketing, to ensure you, as a marketer, achieve greater impact on your social media platforms with the same budget. SEO can, of course, be a part of your SMO strategy but it is not enough in the world of social media. SMO literally is about optimizing the resources you allocate to your social media presence. Its goal is to save you from going down rabbit holes.
A Must-Have
In the reality of desktop and mobile ad revenue surpassing TV, it makes perfect sense why social media should be a source you must tap into. SMO is among the must-adopt methods to generate traffic by increasing website and/or blog popularity and online visibility among your audience directly or through social media platforms, such as discussion groups and online communities. You can do so through guest blogging, podcast and social bookmarking, resource sharing, video, and a lot more.
SEO and SMO
They carry the same genes
SMO mirrors SEO. Both represent multistep processes and both leverage machine learning.
SMO begins by gaining audience insights across various social channels to help you create content that resonates with your target users. AI is the invisible helping hand here. It helps eliminate guesswork when publishing and promoting content. How is it doing it exactly? It helps you pinpoint what kind of content is truly engaging your audience which, in turn, helps your content creation strategy.
How Can You Measure It
This is a truly debatable question
To a large extent, it depends on the kind of business you are running. To some, your site analytics, your shares, your likes, comments, and tags are enough to measure how your SMO is doing. For others, it could be direct click-through sales.
It Is More Than Facebook and Instagram
Let's face it — winning on social media today is a tactical play and it often requires an entire room of experts, not necessarily in suits. Enhancing your business presence on social media platforms builds on your reputation with interactive communities, a.k.a. not your silent buyers but the ones who love posting, sharing, commenting, and doing all the social media drill.
SMO is about a lot more than Twitter, Facebook, and Instagram. It also includes Whatsapp, Pinterest, YouTube, LinkedIn, Tumblr, blogs, forums, ephemeral platforms, and virtually any online place that your business is discussed or linked socially. Simply put, the more people share your videos, Tweets, posts, blogs, and pictures, the better your SMO will be doing. The better your SMO, the higher the pressure to master your content creation process.
What SMO Isn't
Optimization ≠ Over-saturation
SMO definitely IS NOT lots of links scattered across multiple social media platforms. Don't fall into the trap of thinking optimization is the same as maximizing your online presence and saturating social media with your digital voice. No one cares about you that much. The worst you can do is turn people away from you and your brand. Moderation and optimization are key.
Much like with SEO, Content Is the Backbone of SMO
No brand ever speaks to one audience. The beauty of social media is that it offers you countless ways to target, retarget, segment, analyze, and profile your audience. It allows you to think beyond the obvious demographics and segmentation factors, and delve into targeting people based on behaviors and interests. That way you can tailor the creation of your content in a way that delivers personalized messages.
Tailoring content to different client personas will certainly put your social media team to the test. Will they be able to meet the ever-increasing demand for content personalization and the SEO content writing requirement that comes with it? If they are prepared for it — yes. If they are not — 411Writers can help.
Let me know what your thoughts on the subject are in the comment section below!