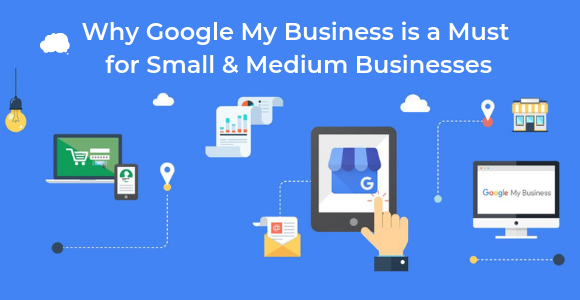 It seems like Google really wants to make everyone happy – the searchers and the service/product providers. This is what the main goal of Google My Business is, to help businesses get more visibility, provide them with an interface that allows them to take charge of how their business is displayed, and satisfy more potential customers by ranking the local business listings. Combine this with some proper SEO writing and marketing strategy, and you'll get a top result in no time. Keep reading to see how Google My Listing helps your Local SEO strategy.
Establish & Verify Your Presence Online, for Free!
Many business owners find their businesses misrepresented online. Updating your entry in Google My Business is easy, and most importantly, completely free of charge. This means you can guarantee the accuracy of your business information in Google and any third-party applications that rely on Google to get their data. Is this good enough? Well…
92.59% of mobile searches worldwide are conducted on Google
66% of desktop searches occur on Google
Yes, there are other search engines that require attention as well, but focusing on Google seems like the rational thing to do.
Improvement of Customer Engagement
With the new posting feature on Google My Business, you can communicate announcements, events, and promotions to your audience. Keeping your customers up to date on your new products/services has never been easier.
On-Point Search Query Results
Google uses your listing to answer specific queries such as "pizza restaurants near me open now". You can focus on optimizing for short keywords with more search traffic and leave Google My Business to take care of the long-tail search queries. You no longer need to include awkward keywords in your content for the sake of ranking higher, which is obviously a significant improvement in your SEO content writing strategy.
Gain Instant Trust
If your listing appears in a Google search, your potential customers see that you have been endorsed by Google. If Google trusts you enough to display you in its results, they know they can trust you too.
Manage Your Reviews
Product reviews are a crucial component of your SEO strategy, and with Google My Business, you can turn all your reviews into a two-way conversation. You can easily respond to customer reviews if you need it.
In Conclusion
If you are still wondering if Google My Business is worth the effort, there is no better way than to try it out and see for yourself. To me, the fact that it takes so little effort is enough to hook me. It surely won't do you any harm, especially if you are targeting Google search queries. Boost your SEO strategy and content writing, and try out Google My Business.
Are you using Google My Business already and looking for a way to optimize it?
It is true that Google My Business is pretty easy to use, and just by doing the basics you will be able to boost your sales and visitors, but there is so much that can be done in order to optimize your efforts. I was planning a second part of this blog, but my friends at Creative Solutions have already got this covered, and you can check out their blog on how to properly optimize your Google My Business page.
It's quite clear that your Google My Business aims to help you maximize your resources with the right local listings. I hope you have found this blog useful, and my fellow bloggers and I will keep posting blogs about it in the future. Stay tuned!