Revising with care for better, more polished content
When it comes to a significant work that is about to go on air, you understand the importance of going over it again. But after working on the same piece of content for hours and days, anyone can miss even the most obvious mistake.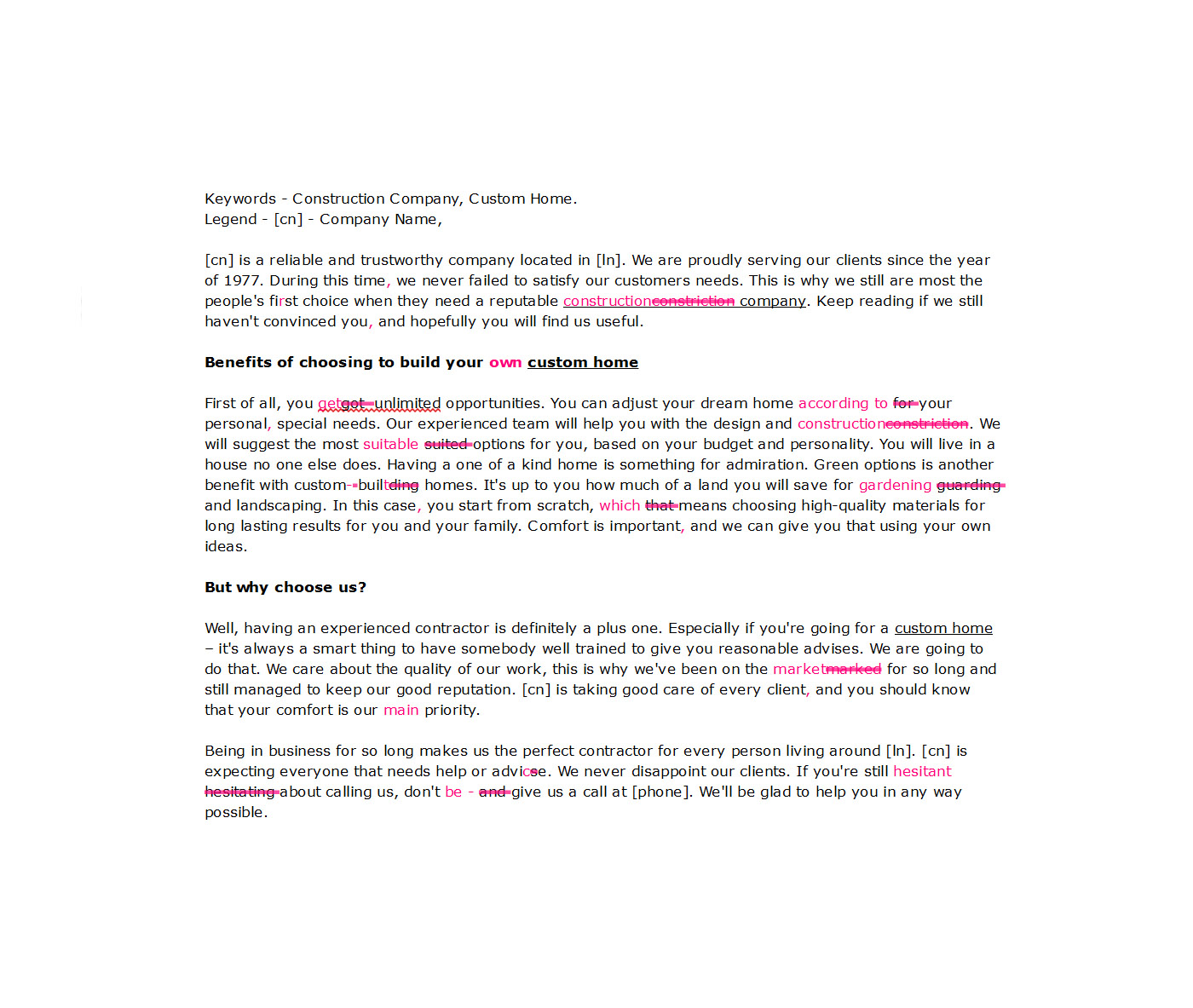 This is why we have decided to offer proofreading services.
As a third party, we can offer a fresh pair of eyes that will spot even the slightest mistake. The best thing about it? It comes at really affordable rates, so why revise the content yourself when we can do it for you?
"The devil is in the details."
Sometimes even the 200-word product description with a small typo may discourage customer with high standards from using your products. Never take the risk! We proofread everything we write, so if you order content from us, you don't need to pay for the proofreading additionally, it's already included in the price. What we do differently from other content creation companies is that we proofread the content we wrote but can also offer proofreading as a separate service. In other words, if you have a content that is not created by us, we can proofread it for you.
Our proofreading service includes…
Spelling mistakes correction
Stylistic mistakes correction
Grammar mistakes correction
Suggestions for better tone and voice
When our Quality Assurance Magicians revise content, they make sure your information is well organized, appropriate and complete. Apart from correcting the obvious mistakes, our proofreading specialists may suggest better ways of expressing yourself or structuring your test.
The benefits of hiring us
Besides revising the text for accuracy, clarity, and consistency, our experienced content creation company makes sure your well-structured and mistake-free content is also Search Engine Optimized. It's our job to make sure that apart from reader-friendly, your text is also search engine friendly
We guarantee better:
Text structure
SEO-friendly content
Appropriate usage of keywords
Clarity and consistency
Quality and polished content
"The best writing is rewriting."
– E.B. White
Whether you have a ready content written by you, your own writing team or you have used another content creation company's services, our team is here to make sure your content is appealing to both humans and search engines. You can check out our rates and purchase our reliable proofreading services now!