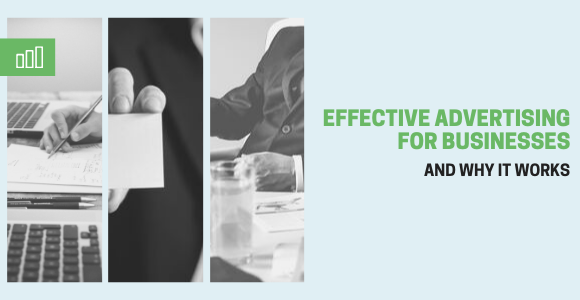 The common theory for "effective advertisements" is that they have to be creative. While this may be true, it is not the only thing that people are looking for. Businesses and companies invest millions, even billions of dollars in single advertisements alone. You might ask "why do they do this?" or "is it even necessary?". Chances are that the company expects a return on their investment and they probably wouldn't invest so much if they didn't think (or know) that it would be effective. For both large and small businesses, content writing services are crucial, but so are their ads.
What Makes an Advertisement "Effective" or "Good"?
The catchphrase? The picture? The message?
We've all seen advertisements in the past that have stuck with us for an extended period of time. When someone tells you to "just do it", chances are that you may think of Nike. When you are on the phone with someone and have a weak connection, the question "Can you hear me now?" may come up. That may lead you to think about Paul Marcarelli in the popular Verizon Wireless commercials.
It is not always the message that is put out there that is important, it is how it is received by the reader or viewer. That is why it is important to have content that is not just appealing, but also something that creates some kind of positive feeling or memory for your audience.
Call to Actions: Are They As Effective As the Ad Itself?
Yes, but there is more to the story…
Don't get me wrong, call to actions are important and should be included in the content writing services that you get. However, these call to actions are meant to get you to do something NOW. Truth be told, you may not need that product or service right away, but with a positive memory, feeling, or some sort of reference to an advertisement or copy that you saw in the past, you may purchase it later on.
Effective and Memorable Video Advertisements that Have Worked
Along with the reasons why
#1. Hootsuite:
Back in 2014, having more than one social media account wasn't the only thing that was growing in popularity. So was watching Game of Thrones. Hootsuite took advantage of the opportunity to connect with the viewers of this series and they created a video advertisement that blew up because of the reference.
Hootsuite recreated the Game of Thrones title sequence, but instead of the kingdoms from the TV series, they included the social media channels that you may have. The ending included a clever tagline – "Hootsuite – Unite your social kingdom." The key reason as to why this video advertisement was so successful was because of the emotional connection that they delivered while still staying true to their business.
#2. The Make-A-Wish Foundation:
The Make-A-Wish Foundation is a non-profit organization that relies heavily on content writing services along with other marketing tactics. Even though they aren't selling products or services, they are still competing against other organizations for your time and money. One wish that they made come true was helping a child become Batman – or in this case, the child became Batkid.
The trailer that was created gives you all the feels and connects with people on an emotional level. That is why it worked and why people will remember it. It worked to increase awareness for the cause and it also inspired people to contribute to the Make-A-Wish foundation so that more wishes like this one could come true.
#3. Old Spice:
Old Spice was successful with their "The Man Your Man Could Smell Like" advertisement because of it's funny yet absurd and unpredictable plot. As a brand that makes men's products, they focused on a new target audience – women. They did their research and found out that women make most of the purchase decisions for men regarding their hygiene products. Due to it being strange yet funny, it was also memorable. It stuck with people and turned it into a successful advertisement.
A Positive Feeling Can Go A Long Way
Memories for advertisements can last for years
There is a reason why many of us remember advertisements from so many years ago. They have touched us in a positive way, were incredibly funny, or simply connected with us on a personal level. Effective advertisements should fall into one of those categories to be influential and cause readers or viewers to purchase a product or service.
With the proper content writing services and advertisements that are effective for your business, you can create a positive feeling for your audience that will stick with them for years to come.