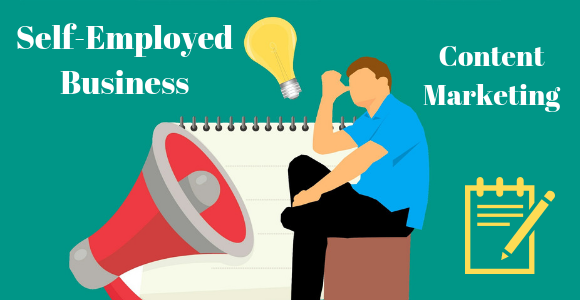 For some people, being at the top of a company that isn't their own but pays well is satisfying enough for them. However, this is not the case for everyone. Being your own boss – it has a nice ring to it, doesn't it? This is the dream for most people living in America: being able to control your own schedule, take off time when you want and for however long you want, along with the most important aspect – creating something that is your own.
When you have an idea and want to put it into action in order to create something larger from it, it may seem so simple. However, in order for it to succeed, you must have a proper and well thought out marketing plan. One of your main concerns in order to help your small business succeed is constantly competing with the large and possibly "well-known" industries. Your goal is to gain as many leads or clients as you can. The difference between your company and your competitors may only be the fact that they are more well-known or simply appear first in a Google search. Did you know that you can change that?
Your Website
Chances are that even as a small-business, you have a website. If you don't, it is in your best interest to make one because it is a step that can definitely make your business more successful in itself.
In 2015, 84% of consumers thought that small businesses with an online presence were more credible than ones that did not.
The information that you put on your site can tell a lot about your company, but you should ensure that it accurately represents who you are along with what you have to offer. This is a place where investing in SEO copywriting services can help you out. The content on your site, if formulated properly, can be effective, especially when it comes to search engines recognizing your data. It should not only be related to your business or company but also to your ideal target market. This will help them be interested in what you have to say and the service or goods that you are providing.
Types of Content
Your site can consist of many different pages, but it is crucial to remember the essentials. The "home page" and "about us" pages are important to viewers because they want to get to know you and what you have to offer. These should be written well in order to consistently draw in traffic and get your brand out there. The term "content" refers to various promotional elements that can make your site stand out. Whether it is by blogs, landing pages, newsletters, social media posts, or something else! Your audience should find these pages relevant in order for you to have their attention, and all the content on your site should also be related to your business.
#1. Blogs
Blogging is a great way to keep your website up to date and consistently engage with your clients. Writing blogs can help you show your expertise in your field, update your audience on new laws, guidelines, as well as drive clients to your site by having engaging, relevant, and fresh content.
Fact: Companies or businesses that blog often on their websites experience a 13x increase in their return on investment, each year.
Sticking to a schedule when it comes to blogging is important instead of just filling up the blog in one day with content. Views like to see that you are updating your site often otherwise, they might not think that your company is credible or even in business anymore. Think about it, would you choose to use a plumbing service from a company you found online whose last blog post was from 2015 or from a company that last posted a blog in August 2018? Time is of the essence in situations like this, and it is important to know what can help you and your business succeed.
Yes, blogging can take a lot of time out of your day and you may be thinking about the fact that you are not posting for fun, in fact, you are posting for your main job. This is where SEO copywriting services can really help you out. Content writers can create the new and fresh content that your site needs – that way, you can spend more time tending to your clients in person while they help you get them online through blog posts.
#2. Landing Pages
Utilizing these pages properly is one of the most effective ways to get leads for your business, and using SEO copywriting services to help is crucial. This page is where the user will land when they get to your site. Having unique, relevant, and engaging content on your landing page can increase the traffic to your site. These techniques and accurately creating these landing pages can help you draw in your potential clients.
You can tailor these pages to certain offerings that you have within your company. Whether it is a good, service, or need, there are key features that should be included in order to make this piece of content stand out not just to your clients but also to the search engines that will display and rank it for you. From having catchy headlines that include what it is that you are offering to the final Call to Action (CTA) that will encourage the potential client to use your service, a professional content writer can ensure that every key aspect is included in your landing pages.
About 22% of the businesses are pleased with their company conversion rates
The conversion rates of your business are important because they determine how your company is doing. With effective landing pages and content, you can help your conversion rate because you will be able to engage better with your potential clients. Posting relevant information that is interesting to your target market is important, and content writers can make that happen for your business.
#3. Newsletters
This may seem like an old-school tactic, but email-marketing is in fact, alive and kicking. It gives you the opportunity to build credibility with your clients. People like doing business with people they can trust and know, so email is a great way to share with your audience or potential clientele that you are a credible business. You can strengthen relationships and consistently engage with them by informing them of new things as they arise or on a monthly/weekly basis. This can increase traffic to your website as well as the chance for them to call you the next time they need your services, products, etc.
91% of adults in the US like receiving promotional emails from the companies in which they do business with.
When utilizing this tactic of writing newsletters, you must create content that your audience will enjoy reading or learning about. Deciding how often you send out newsletters is also important because while you want to keep your clients informed, you do not want to lose them from your email-list because you are sending too often. With SEO copywriting services, you will be able to always have the unique and relevant content for your newsletters without having to take the time out of your busy schedule to create it yourself. Using these newsletters, you can see what works and what doesn't with your target audience. This is because you can track how they interact with the content you deliver – does it lead to more website visits, more leads, how many clicked on certain links, and more.
Not everyone on that email list of yours will be inclined to buy, use, or be in need of your product/service from the get go. However, over time, you will have had numerous opportunities to capture their attention through these newsletters and let them know that in case they do need or want what you are offering, they will know where to go as well as who to call. This is a great way to get new leads and hold onto previous clients who may need you again in the future.
#4. Social Media Posts
These days, most of the population has some sort of online presence in social media. In the business sense, these posts are generally smaller, more direct, and have some sort of link or reference to the actual company site. Posting on a daily basis can help you engage your follower base and reach more people in a shorter period of time due to the number of users online each day.
50% of small businesses have stated that they get more new clients due to their active social media accounts
There are many different techniques for using social media posts in order to engage with your potential clients on the web. This is your chance to get creative, include current trending topics, and at the same time, relate it all to your business. There are multiple platforms where your company can thrive in the social media realm, and content writers and make sure that you get the online presence your business needs. When using professional SEO copywriting services you don't have to learn how to use these platforms, the writers will take care of this. Not only will you have an online presence, but you will also have the opportunity to reach a larger range of people who may be in need of your services.
Conclusion
There are many ways to input content throughout your website and in general, that content can help you get more leads if it is put together properly. Using SEO copywriting services can help you out tremendously because you won't have to set aside time from your busy work schedule in order to create the content on your own. From the main pages on your website to the more specific ones – like blogs or social media posts, our content writing team can help you improve your small business and get new leads.
I'll talk more about the benefits of professional copywriting services and self-employed business from my personal perspective in my blog about the Real Estate industry as I had some experience as a Realtor.