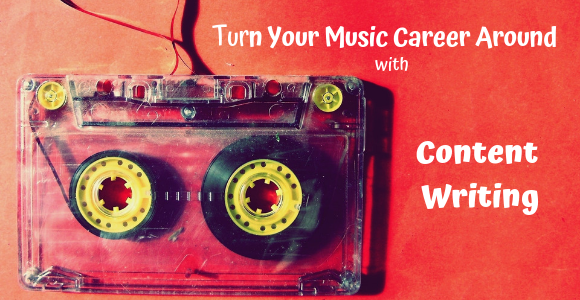 The digital content distribution has completely rearranged the way we listen to and buy music. Nowadays, it's not enough to just rely on your talent to make you popular. Sure, that's something you can't go without. But more and more creatives, not just musicians, understand that they need to get marketing-savvy in order to be one step ahead of the competition. But what are the ways content writing services can help you if you are in the music industry? Find out below.
Online Presence Is Crucial For Musicians
And how SEO-friendly copy helps
Say you are an acoustic singer and songwriter from New York who doesn't want to just busk on the streets until people start noticing you. You may want to start doing events and get paid but you need to make your music easily discovered on Google. Being active on social media is an important way of building a community and attracting fans but there are a few other things that you can do to fuel your popularity growth.
#1 Go Over Your YouTube Channel
And make it SEO-friendly
I think it goes without saying that being present on the YouTube platform is the best way to make yourself discoverable. It's also the only place where you don't need to talk about how great you are, you get to show it. Many world stars started from here and landed record deals for getting organic growth, through views and likes.
However advanced your career is, having a YouTube channel is a must.
Not that other video sharing platforms won't do the job but let's face it, YouTube is king in this field. The way you shoot your video, the sound quality, and all those other creative sides of it are important. But did you know how crucial it is to optimize your description as well?
Here, I'll hand it over to Teo, a pro writer at 411Writers, who explained very well what YouTube video optimization is all about.
#2 Make Use of Email Marketing
Keep an on-going rapport with your audience
Along with having a page dedicated to your upcoming events, you can use an e-newsletter or regular email updates to keep in touch with your audiences. It could also be used as a performance indicator. Did suddenly a lot of people signed up for it? Track why this might be and use it to your advantage again. You can offer educational content, promote tickets for your next gig, or hide a special deal inside meant for your biggest fans only.
Again, with the right SEO copywriting techniques, email content writing services will grant you with a powerful engagement tool.
#3 Make Your Official Website Irresistible
And show your personality along with your music talent
Having a well-written and structured content on your Home & About pages with the right keywords is what SEO is all about. The search engine loves content. So it's only reasonable to use this whenever possible. However, your Home should be the main event. You might be good at writing lyrics but if SEO copywriting is out of your comfort zone, you should get in touch with professionals for help.
Have a look at Drake's website.
Although he's one of those artists that need zero introduction (he is the top-streamed artist on Spotify as of September 2018), you can still see he definitely spent a few minutes on his bio.
Simple, just not easy.
Your whole website should be the embodiment of the image you'd like to create for yourself as an artist. The design, the text, and everything else should make a strong and lasting impression. All using carefully picked keywords.
Blow your own trumpet
And use every single chance to do so
These are just a few strategies to build an online presence as a musician. Don't limit yourself to them only. Use any website for music distribution, song-sharing platforms, and social media outlets to spread the word.
And if you need that SEO-friendly copy that makes fans find and access your music easier and record labels want to invest in you, we're always here to help.