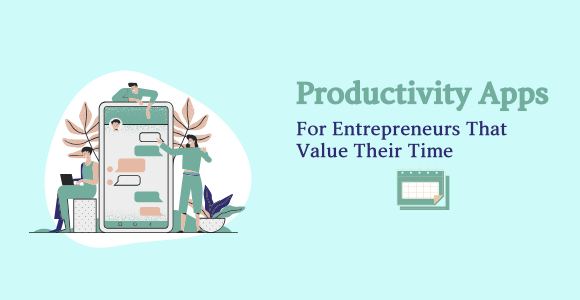 Here I am with yet another list (the last time, we looked at great web content creators) and I can't wait to share more about some of my favorites productivity apps. I might be just someone who provides blog writing services for a living but I know a thing or two about productivity. Also, read the whole thing for a bonus tip for those who don't like it all digital.

Entrepreneurs, These Apps Are For You
For Productivity:
Todoist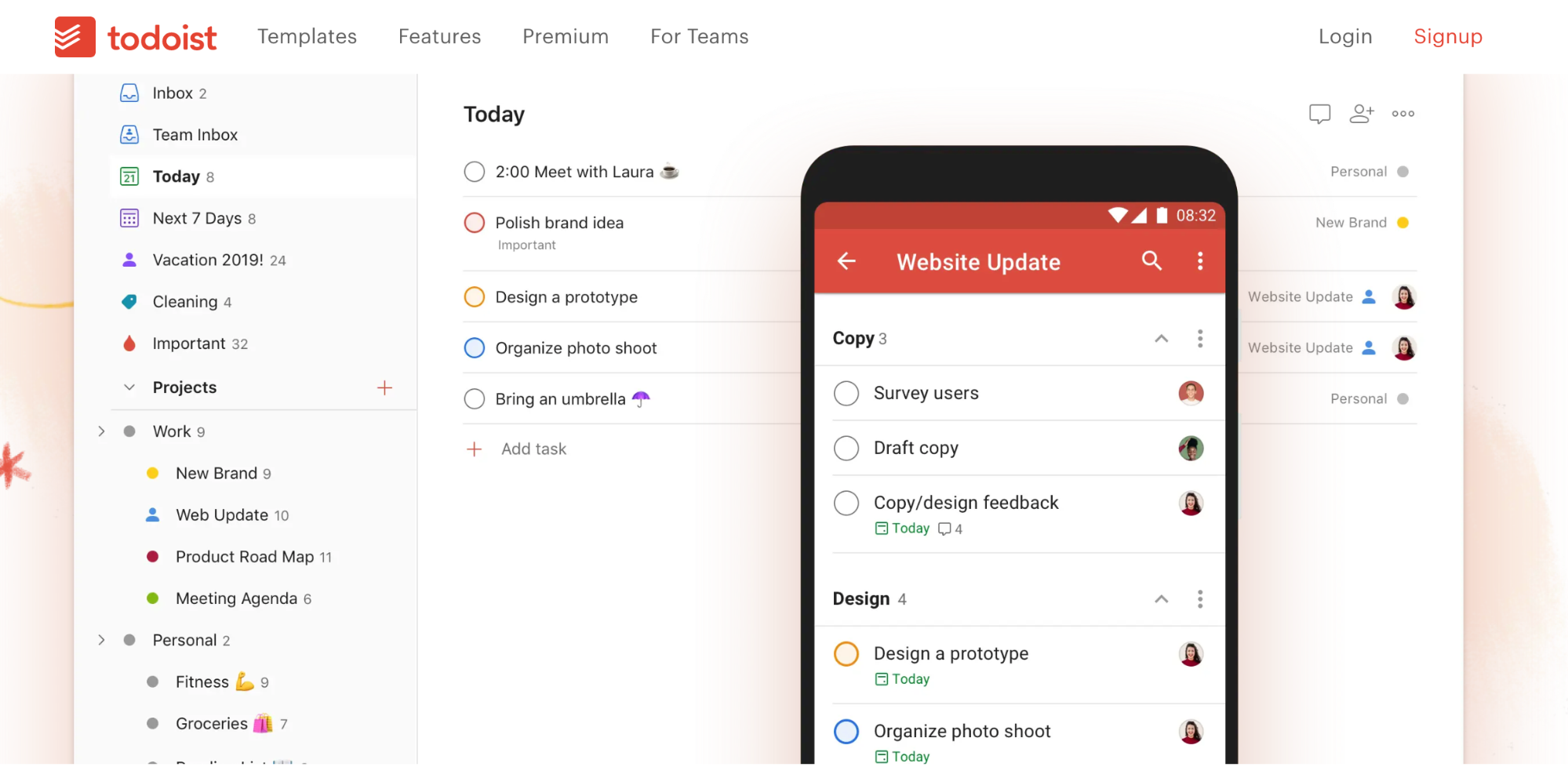 If you own a business of any kind, you probably already have one system or another to record and tick off tasks and to-dos. If you don't or you are looking for the ultimate productivity app, todoist has got your needs (and the ones of your team) covered.
By far, todoist is one of the most popularly used apps in its category. You can create personal and work-related lists of tasks, errands, meeting agendas and so on. Creating a task is intuitive and could be done through natural language input (yes, the app is that smart). It understands shortened due dates and times ("tod" = today, "tom" = tomorrow).
Mac and iOS users swear by TeuxDeux, another (you saw that coming, right) to-do list app, which has a very user-friendly design and interface and a 30-day free trial period.
If you are looking to boost your team's productivity, Slack and trello remain great options to do that and coordinate tasks and bigger projects between teams.
For Habit-tracking:
Habitica/everyday
Becoming an entrepreneur, in most cases, comes with the presumption you are extremely driven. But no matter how motivated you are most of the time, it's important to keep consistent habits with the things that matter most. We all know how life gets in the way. So, to the rescue come Habitica, everyday, or other apps that allow you to track your habits.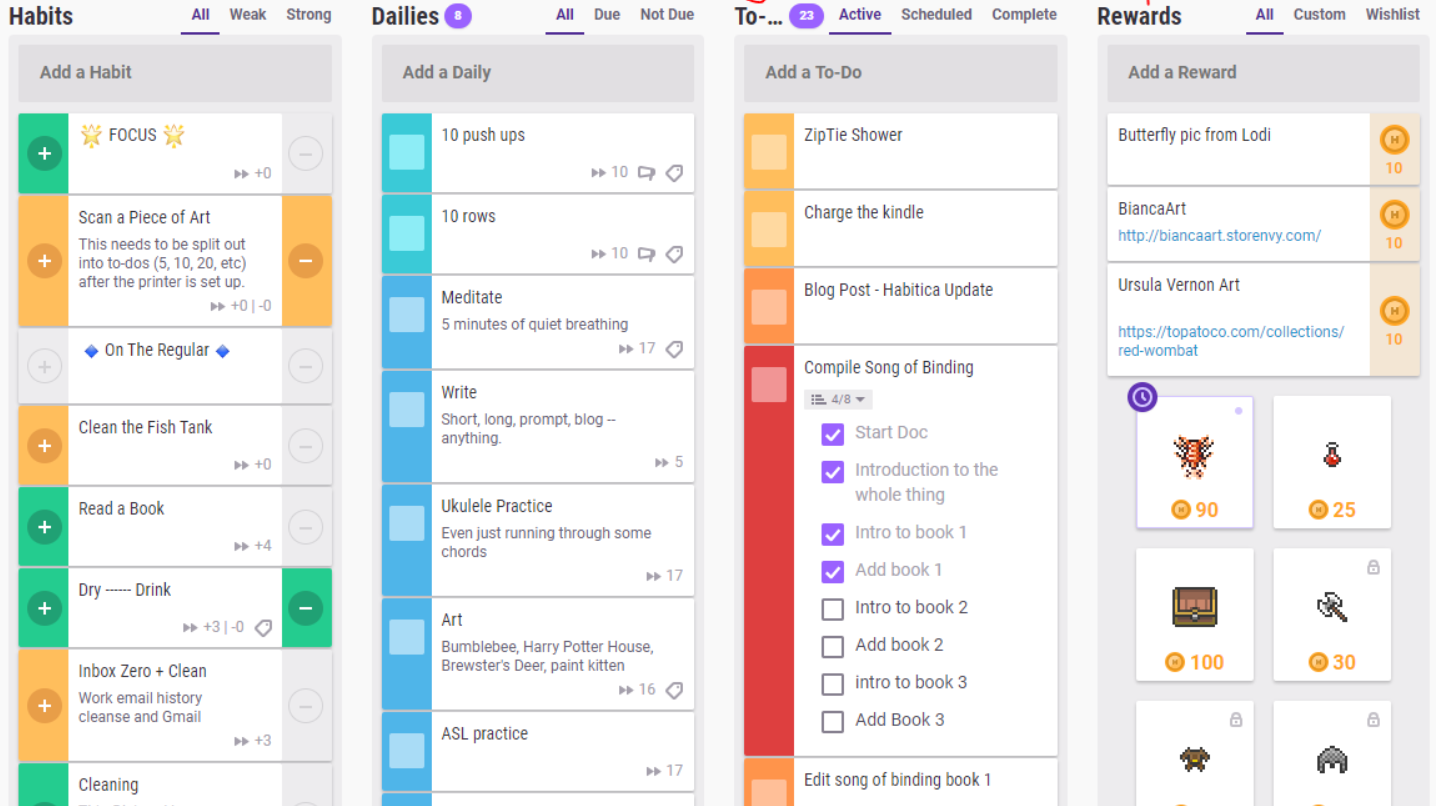 With Habitica, your daily to-dos and habits get transformed into a game and you can even do group quests. To me, the app can at times be a bit too overwhelming so I found a tracking habit alternative that works for me. everyday is much simpler in terms of graphics and functions but if you want intuitive, easy habit tracking, it's great. Both are available for Android & iOS users.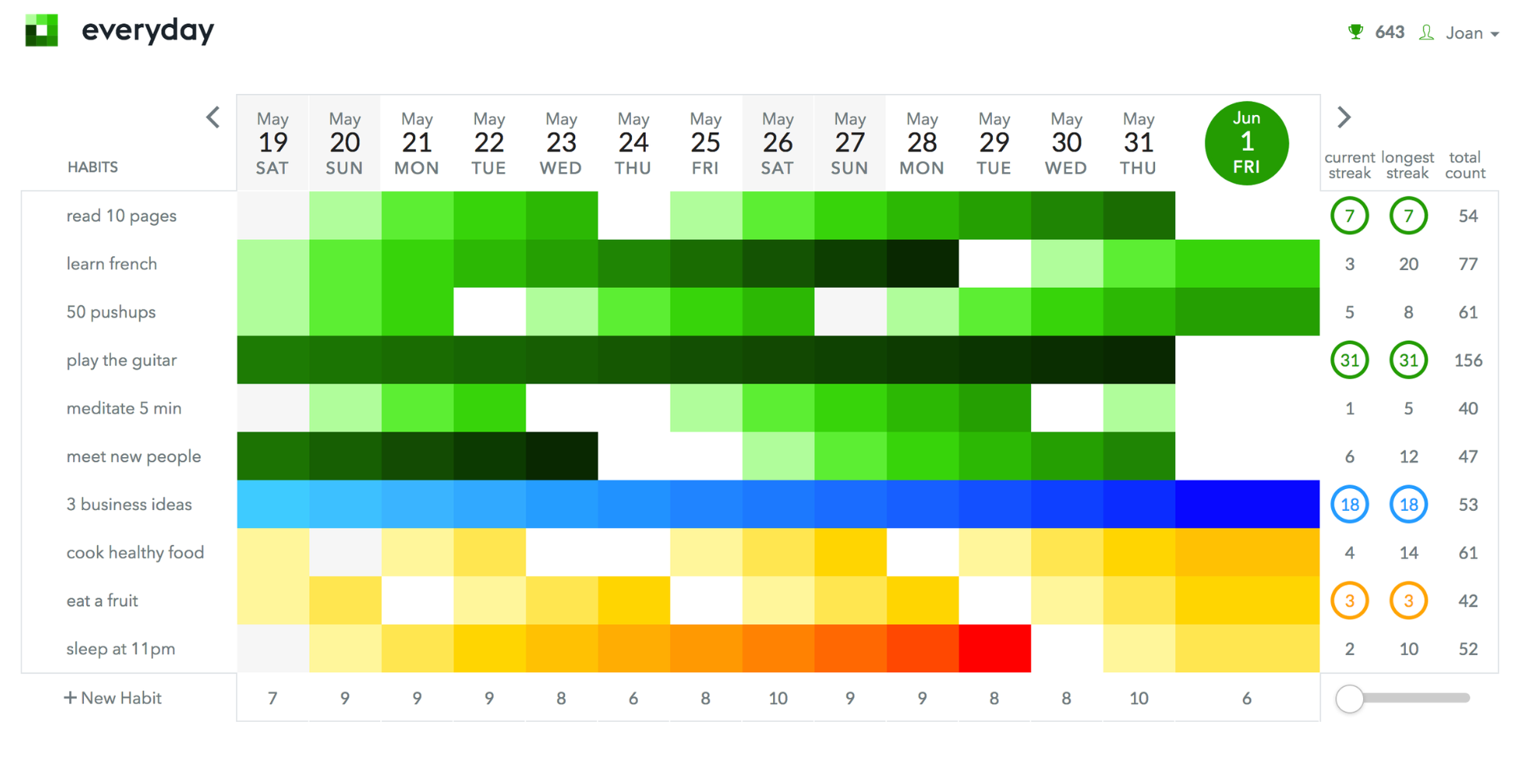 For Time Management & Focus:
RescueTime
In addition to mastering continuous productivity, you might want to get a better insight into where your time is actually going. What tasks and activities take up most of your waking hours? Which apps do you spend most of your time on? RescueTime allows you to track how you use your digital devices and reports back to you. You don't have to input anything. It makes a record of your activity automatically.
PomoDone App
Some of the most life-changing things are usually extremely simple. Just like the pomodoro technique. Whether your job is to get content for your platform or follow some other entrepreneurial dream at full speed, your success depends on how well and quickly you can focus. This app is based on a productivity technique invented by Francesco Cirillo in the 80s. It is built on the idea that you can split your workday into intervals of work and rest. Set the timer for 25 minutes and don't let anything ruin your focus.
Cold Turkey
It comes as a web browser extension and a phone app that does the hardest part instead of us. That's right, it blocks all the distractions so you can focus on your work. No shame in getting a bit of help eliminating those because even the best among us may slip into mindless Facebook scrolling session. Install Cold Turkey, set a timer, and go cold turkey on the time-wasting websites that keep you away from your work.
As Promised, Here's One Extra Thing
For the ones who like the feel of pen and paper
Perhaps most of your daily activities require a computer or the Internet but if you are looking for a more classic manner of organization and productivity, try the Bullet Journal method.
As I already mentioned in the beginning, I provide professional blog writing services alongside my colleagues here at 411Writers. Yes, that means 8+ hours a day writing words on a screen. So naturally, when it comes to organization and keeping track of my to-dos, you might assume that I prefer doing it one of those apps above. This may come as a surprise, but I actually swear by the Bullet Journal system and by far, it's has worked best for me.
It could be as simple as you want it to be and feature all types of lists, daily affirmations, gratitude & reflective pages, and so much more. The concept and method of bullet journaling were created by Ryder Carroll. The beauty and usability of this system hide in its simplicity. To start, you need a pen and a notebook.
P.S.
Don't Go Just Yet
I hope these apps and productivity methods are enough to keep you organized and pursuing your goals every day.
Lastly, if you are an app developer currently working on a productivity app and studying the competition, we wish you luck. There is a lot of rivalry there but we believe the market is wide enough for another innovation. Plus, if you need a good app description or review that will boost the chances for people to learn about and buy your app, we're here to help *wink-wink*.