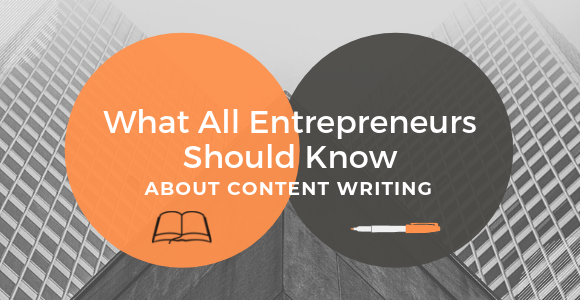 Founding a startup comes with a lot of challenges, that's not news. Among them, there is one that some people see as a particular struggle: creating and publishing relevant content on a consistent basis. The truth of the matter is, you can't afford lousy content on your website. It will just overwrite all your hard efforts to make your emerging business stay afloat. So, as a young entrepreneur, you have a choice: you can either hire writers or do it yourself. Which one is better and what types of challenges does each option hide? Let's dig into it.
No matter which domain your business resides in, your online presence is probably made up by a website, an e-shop, and social media accounts. You use them to inform, to spread the word about your business, and generate leads. So far, so good. No matter what type of product, service, or app you are selling, you need words. But not just any type of words – you need the ones that will inspire, convince, educate, and let your brand stand out.
Realize the potential of content and you will make it possible for your voice to be heard.
Going About It On Your Own
Approaching original content creation by yourself
Not everyone can do it as successfully as they wish they could, but there are some entrepreneurs out there who strive when it comes to content creation. Take, for example, Tom Bilyeu and his project, Impact Theory. This guy is prolific. He is majorly successful in his business venture (as the co-founder of Quest Nutrition – the billion-dollar healthy bar brand that was the second-fastest-growing one in 2014, according to Inc 5000). But what's more, he regularly interviews successful people who have achieved great results in their respective fields and asks them how they've done it and what type of lessons they've learned.
The guy has built an empire of followers with the Impact Theory and has done so by using a powerful tool: content. I am not saying he is the only one who contributes to the vast content generation strategy the project has but it was just him and his fellow entrepreneurs in the beginning. The Impact theory is a great example of tapping into a variety of content types – podcasts, regular email newsletters, blog articles, social media content, e-books, PDFs and more.
He is an example of how you can successfully keep content creation within the realm of your business or startup. However, the coin has another side.
In praise of hiring writers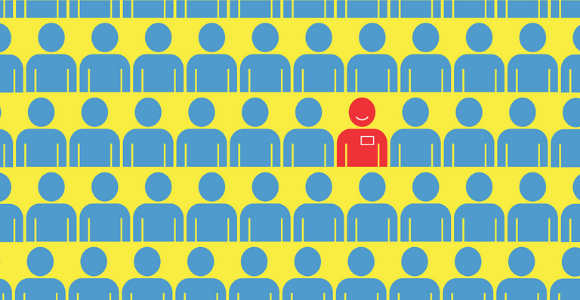 All aspiring entrepreneurs share one trait: they believe they can do it all. If they just had some more hours to the day and maybe sleep a little bit less, they would finally get all the work done. The ugly truth is, as a business grows or is in the process of establishing itself, the workload grows exponentially and will most probably reach a tipping point.
Before taking the decision to hire writers, you might have contemplated writing content yourself or keeping it within the company. We get it, your resources are limited and you want to make sure they are used as wisely as possible.
In this case scenario, you should be ready to master different content writing styles and put in the time to learn how to use the right tone of voice, sell a product with a story, or write convincing product descriptions. As people who do that on a daily basis, we are able to confirm all this is not an easy thing to do. That aside, you will also have to tackle the rest of the tasks your business demands to be done by the end of the day.
Don't imagine yourself and your colleagues taking up all this workload effectively? Seems like paying someone to write for you might bring more benefits in the long-run? Many entrepreneurs do so because the most successful ones of them have learned the importance of saying 'no'. There are tasks you will have to learn to delegate to others in order to focus and prioritize more important things. That's true for everyone, not just young startup founders and they learn it pretty quickly down the line.
So, Should You Delegate?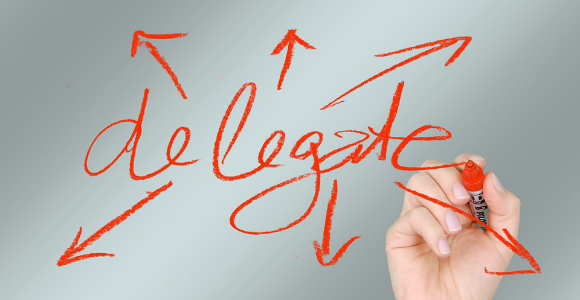 In the grand scheme of things, there is no right answer to that. Should you write the content yourself or should you outsource it to professional writers? Some people might argue that there is no better way to build a connection with your target audience than using your own voice to create your brand's copy but that's not necessarily true for everybody.
The way I view it, it is important to send out a clear message, engage your potential customers, and save their time. If you can't create content that does that, hell yeah, go ahead and hire writers! Sometimes, you only have one shot, as Eminem might say. Don't blow it up by trying to cut corners when it comes to something as important as content.