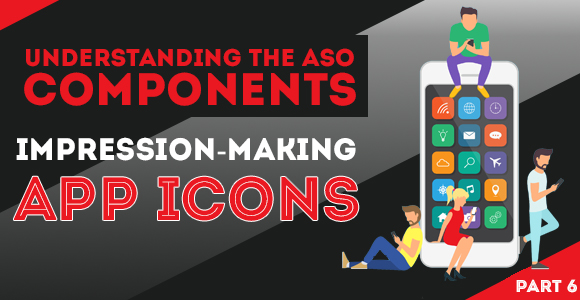 Another visual component that is really important for making the right first impression is the app icon. In my last blog about app screenshots, I wrote that people love visuals, and I'll do this again today.
People love visuals.
Period.
I've already swallowed my pride as a writer and accepted the fact that people will most likely judge by the visuals rather than the text. People say that you can't judge a book by its cover, and I assure you they are wrong.
People do that all the time, and there's nothing we can do about it except pleasing their aesthetic needs and providing attention-grabbing covers. As for the apps, developers should come up with a great first impression-making app icon.
You have just a few seconds…
When people are not looking for anything in particular, you have about 3 to 5 seconds to captivate them before they scroll away from your app. Yes, titles are important as well, but… You guessed it – people just love visuals.
So, what's a good app icon?
And how to create one…
A traffic-generating app icon is one that effectively and creatively expresses what your app does with a single, small image. Whether you decide to go for a really minimalist design or are looking for more complex graphics, you should give it a lot of thought.
I recommend all Android developers check out this guide before designing the app icon. It covers everything – from the right size to the version differences you need to notice.
As for the iOS developers, here are some quick tips and tricks:
Don't use keywords (that's what the title is for)
Minimalistic is always the safe option
1024×1024 is the perfect size
Make sure your app looks great on full screen
Think of a concept to use in different apps
Add borders to ensure your app icon looks great on all backgrounds
To put it in a few words, just try to think of something unique without overdoing it. I'm not a designer, but these things make sense. If you're designing your app icon yourself, I recommend you do detailed research on the topic and look for more technically-oriented blogs.
This is not your regular "how-to" blog topic, it's a making a point and namely
App icons are an important ASO component!
Since there are not a lot of full-service ASO companies that provide logo/icon designs and ASO writing services, I suggest you contact a professional designer for the design. If you need writing services, however, you know where to find us…
Anyway, stay tuned for another important ASO component! Till next time.