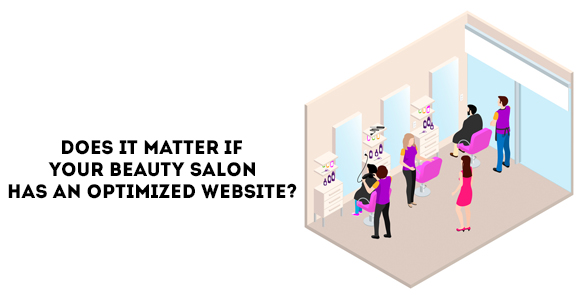 We may not all get to go on 5-star cruises in our lives, but we do all sit at the hairdresser's chair for a haircut every once in a while. Okay, maybe for more than a haircut and more frequently than that (guilty as charged), but still — we all go to hair and beauty salons. We usually have a favorite one, and we are loyal to it. Maybe our mothers just went into a studio one day and decided that would be "their" salon, but that's not how millennials do it. No, they go online and search for a website, Facebook page, Instagram profile, and all the trending places. Today, I will talk about the importance of having a professionally optimized website and how (our) SEO copywriting services will get you more clients if you adopt the several strategies I've discussed below. Stick around!
A Little Thing Called Geomarketing
In Short, geomarketing is an approach marketers use to target clients based on their geographic location. If you have an entire chain of beauty salons dispersed all around the East Coast for example, geomarketing is a must. It means you need to study the local preferences of your ideal clients, the trends, the trigger words/phrases, etc., and tailor your content creation and online marketing campaigns accordingly. Simply put, you need to have different kind of content on your various platforms depending on the salon location you are promoting.
For example, for your New Orleans, Louisiana location, you can promote your anti frizzy hair treatments as it is one of the most humid cities in the US. On the other hand, you can encourage your Las Vegas, NV clients to pay your salon there a visit by advertising your keratin masks and other pampering procedures fighting hair dryness.
Even if you don't have a chain of salons, it is still mandatory to dig deeper and offer people a local-friendly treatment, especially for smaller towns where every client counts and word of mouth is still a strong factor. The advantage of smaller areas is there is less competition, and not everyone is yet online. And with more and more people going online conducting local searches, investing in SEO copywriting services to get you to appear at the top of their search queries, will earn you a lot of business.
Blogging, Blogging, Blogging
Google bots love to eat fresh, to the point content on a regular basis, and blogs are among the biggest SEO helpers you can turn to. And the best thing about blogs is that they are the thing that will always be trending simply because people will always care about the newest trends in hair coloring and what natural oils will best revive their split ends. Blogs will not only make you more credible in the eyes of your readers and prospective clients, they will also help you target beneficial keywords so you can boost your ranking. If you don't want to invest in professional blog writing services, you can still try and write one yourself.
Go Live With Ephemeral Content
I already talked long and hard about the concept of ephemeral content and why you may need the services of professional SEO copywriting gurus to make the most of this opportunity. In 2018, using features, such as Instagram stories and Facebook live is a must if you want to not only engage people but create a following. A following that will choose your salon over your direct competitors' beauty studios. Did you just make the perfect wedding hairdo for a client? Awesome! Show off on your social media and make all those future brides fight to book an appointment at your place for the same kind of awesomeness.
Well, that's all from me for now. What do you think about the topic? Let me know in the comment section below!