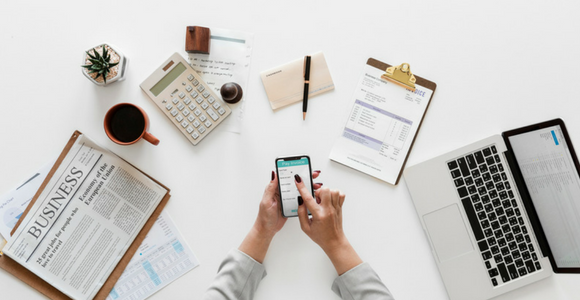 In today's competitive world, businesses need to seek new ways to attract consumers. Having your way with words and convincing people they actually need your services has been the oldest trick in the book and nowadays… Creating original content is not enough!
You need a different strategy!
Using the same advertisement and content creation methods can drive even the most renowned entrepreneur to a point where they are no longer a leader but a boring salesperson. It does not have to be that way anymore!
Online marketing and content creation is important
Through websites and a constant flow of new articles and pages, companies can reach their clients easier than ever before. But to gain more visitors, you must make sure the content on your website clearly represents what your company does or what it is selling. There is no place for yeah-yeah sentences, for example, when a customer notices "excellent quality products" in the text, they immediately think "yeah, of course; that's what everyone says!"
Informative product descriptions instead of aggressive promoting…
One marketing strategy that can help businesses persuade their web visitors is the product description; this is the marketing copy on your page that explains your product in detail, and why it is worth purchasing. The purpose of the description is to supply people with the information about the features and benefits of the product, so it compels them to buy. But you can not write just any description regarding your product, you need to put plenty of thought into it, make it something the consumer cannot live without and instantly needs in their life.
What's a good product description?
When writing product descriptions, one must make sure the copy addresses the buyer directly and personally. In most cases, professionals use the word 'you.' There are several questions the writer must answer before writing the perfect description, and they are:
What are the specifications of the product?

What makes the product ideal for potential buyers?

What are the technical details of the products I am selling?

What's the story of the product? (who is making it, what inspired its creation, what obstacles the company had to overcome to develop it, how it was tested, etc.)
You can even do it yourself…
Once you answer those questions you can start writing your product descriptions. Go with highlighting the benefits of each feature of the product you offer. Get the reader to imagine what it would be like to own this product by writing a copy that stirs up their imagination, seduce them with sensory words, make it easy to read (scannable—with bullet points), and more. There are many ways one can create descriptions that appeal to potential buyers, but never use bland expressions such as high-quality, excellence, and such.
Contacting a professional is always the safe option!
Product descriptions are a marketing copy enabling you to share information about your products, tell stories and explain the tiniest details. This is why you should make every effort not to be boring, but instead, delight your website visitors with seductive descriptions. Can you do that? A professional copywriting company surely can. As a website content writer myself, I always write with enthusiasm and passion and every professional should do so.
Do you think hiring a professional content writer is worth it? Did you find this website/blog post useful? You can share your thoughts in the comments below…